On Tuesday, May 22nd, 6:30 pm at the Urban Zen Center in NYC, there networking and cocktails event. Founded by Donna Karan, Urban Zen in New York City's hub for culture, holism, education, and philanthropy.
At the event, guests were able to indulge in elevated living over cocktails with other professionals in industries like arts & entertainment, education, health & wellness, and lifestyle.
Fashion icon and humanitarian Donna Karan founded Urban Zen in 2007 and the vision is to help cultures maintain their natural essence and identity in the face of globalization. We create programs that assist communities in preserving their unique cultural and spiritual values, allowing us to celebrate their creativity and artistry by working to ensure their sustainability.
Donna is a world traveler, a lifelong yogi, as well as a mother and grandmother, Karan considers Urban Zen the realization of her dream not just to dress people, but to address them as well.

The foundation is dedicated to three initiatives: preservation of culture (past), bringing mind, body and spirit to healthcare (present) and education (future). The groundbreaking Urban Zen Integrative Therapy (UZIT) Program integrates eastern healing modalities with western science, with over 800 certified therapists of varying levels working throughout the country.
Also, after Haiti's 2010 earthquake, Karan became passionately involved with the Clinton Global Initiative to develop and support sustainable artisan opportunities in Haiti, culminating in 2015, when Karan collaborated with her alma mater, Parsons School of Design, to open the Haitian vocational education center called D.O.T (Design Organization Training).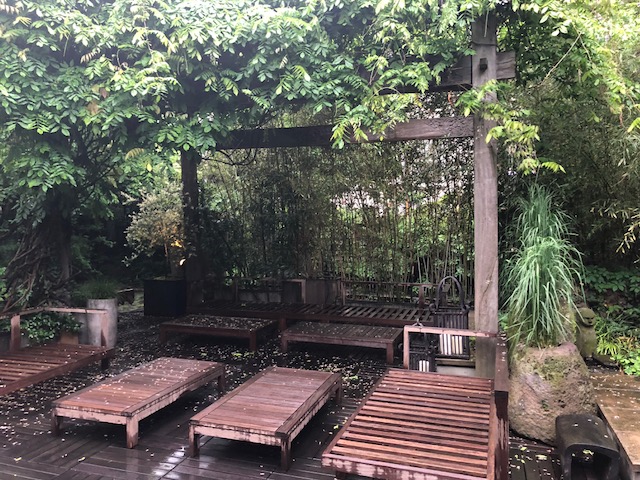 Urban Zen is, in part, supported by the Urban Zen brand and stores, a harmony of philanthropy and commerce, an idea Karan cultivated through her leadership on Seventh on Sale, the CFDA AIDS benefit, Kids for Kids carnival for Pediatric AIDS, and Super Saturday, an annual Hamptons tag sale Karan founded with Liz Tilberis to benefit Ovarian Cancer Research Fund.
To find out more about Urban Zen, visit the website or stay in touch via social on Facebook, Twitter, Pinterest, and Instagram.  
I am a professional writer, web content manager, web producer and social media strategist who has worked for quite a few high profile brands as well as a few startup companies in my career.