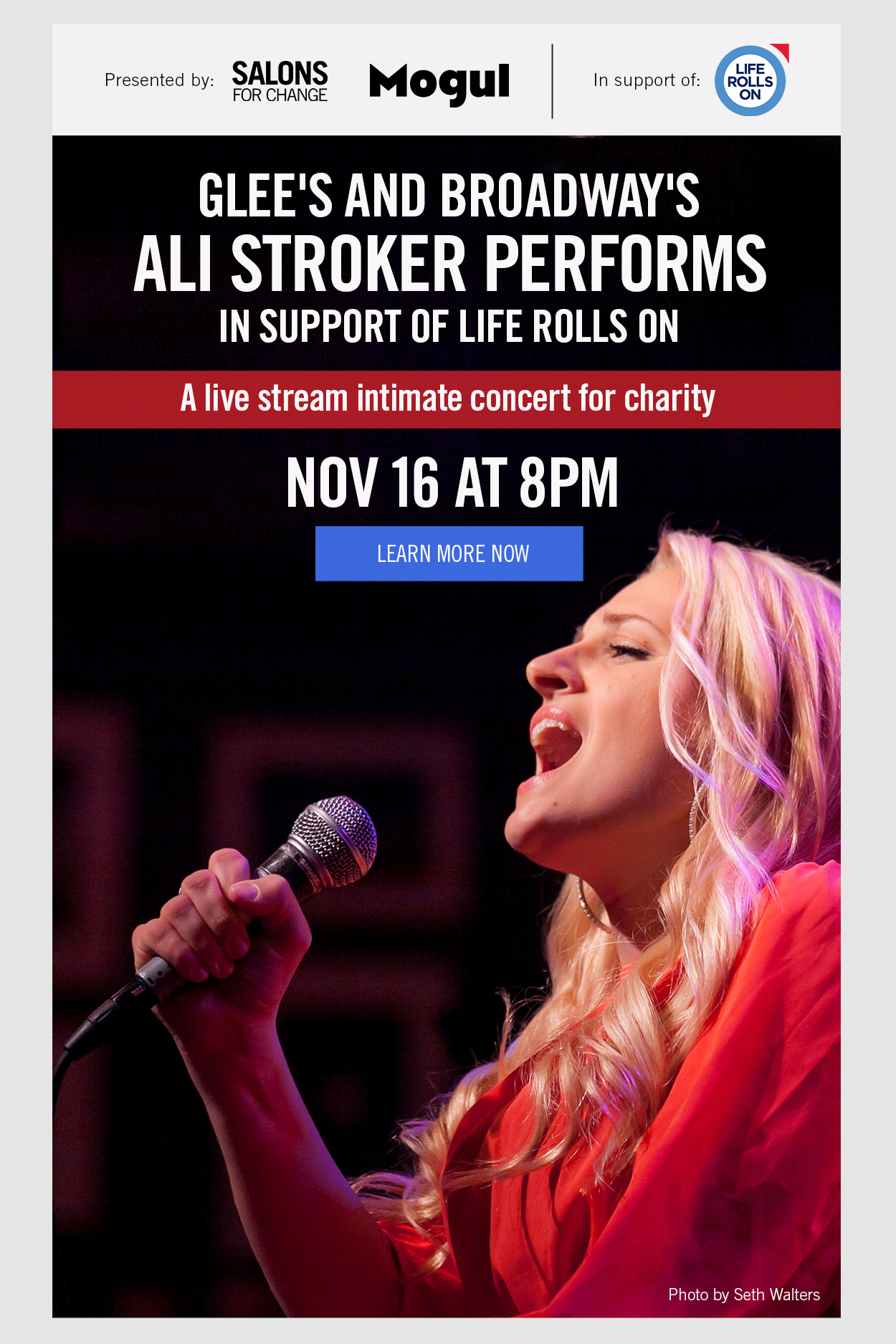 Tonight's Salons For Change concert is possible with thanks to Mogul!  
Watch this livestream charity concert at 8pm EST on Mogul's Facebook page or at www.salonsforchange.com/watch.
Ali will be answering YOUR questions! Tweet them to @Salons4Change.
Enjoy this once in a lifetime event with the amazing Ali Stroker to benefit Life Rolls On!
Jessica hosts Mogul Interviews: Inspirational Interviews with Celebrities and Industry Leaders