Tomorrow, June 23rd, we celebrate International Women in Engineering Day - an international awareness campaign created by the Women's Engineering Society to raise the profile of women in engineering and focuses attention on the amazing career opportunities available to girls in this exciting industry. It celebrates the outstanding achievements of women engineers throughout the world
In celebration of this, we turn the spotlight on Lisa King, the first woman within our Global Tools & Storage Division (GTS) to hold a Director of Engineering position in the United States.  Read her interview with Meghan Merkert, Senior Communications Specialist, below!  And don't forget to revisit Melody's Roses story to see how she is excelling in the male-dominated construction industry as a DEWALT Project Deployment Engineer.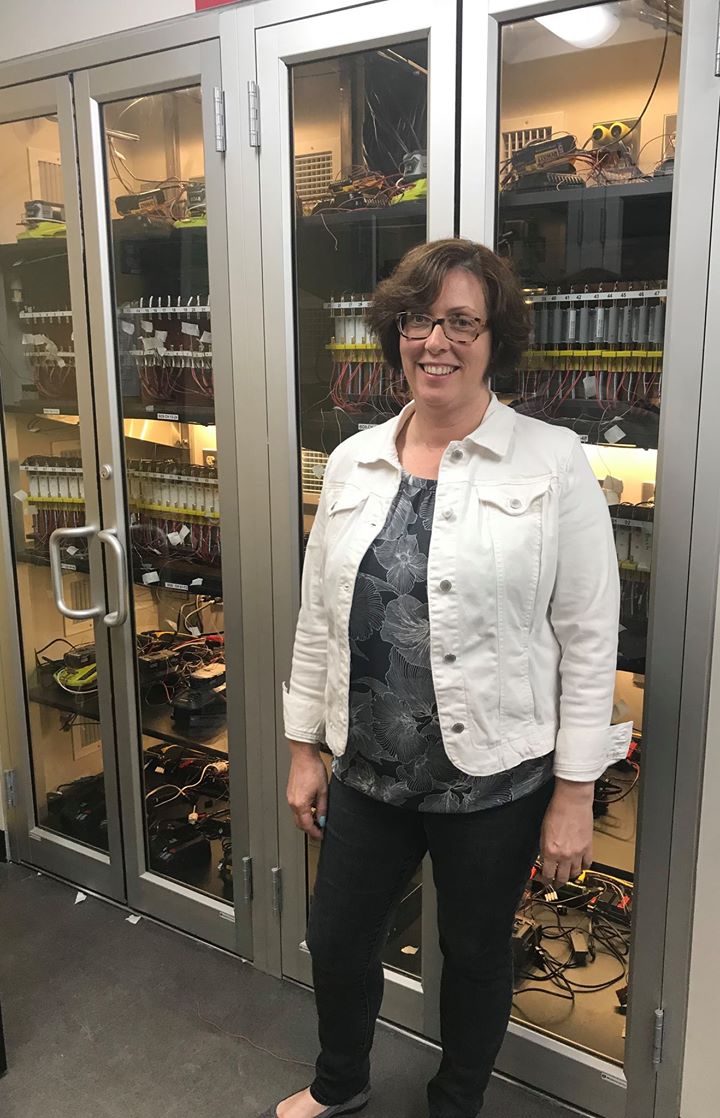 What do you love about Stanley Black & Decker?  The first thing that hooked me here when I came for the interview was that I talked to so many smart, engaged people. I had worked at my previous position for 15 years, but that level of engagement was not there. I knew after my interviews here that something was different and that I really wanted this job. There are so many people here working on so many cool, interesting and innovative things. The amount of creativity that goes on here, the intelligence, the engagement – it's the whole package.
Who has had a tremendous impact on you as a leader or been the most influential in your career and how did this person impact it?  I had a female manager in a previous position who was also an engineer. Her approach to things was similar to mine, and I had not met anybody as an engineer that was like that. She was a little further ahead in her career than I was at that point. She had mastered many skills and was always trying new things. I learned a lot from her about program management and about managing a team. She taught me skills like how to encourage, build up and engage with your employees. She pushed me to another level and I learned a lot of skills that have helped me be a better manager today.
What is one characteristic that you believe every leader should possess?  Number one - no matter who you are working with or communicating with, you need to be present in the situation. Number two - always look for the positive attributes of a person and try to capitalize on that. Use that person's strengths in the best way possible as opposed to trying to make them fit into a certain position. If you focus on what their capabilities are and you tailor to their needs, you usually get a lot more out of an employee. We are more than just leaders, we are a whole team too. You don't maximize on that if you don't focus on your people.
What do you love most about your job?  I really love to multitask. I have so many different things going on right now and it's much more interesting to me to have multiple things on my plate. I've been in previous positions where I had one or two projects I was focused on and it was just a grind. 
I also love how our products are so important to the world!  Construction is crucial - if we don't have places to live, bridges to drive across, roads and all the things that our tools are used for, it would be a much different world. Batteries have also become so important in our lives. I feel like a Rockstar in my role! There are so few people at my level who have put in the 25 plus years of working with battery technology. It's such a small group of us that we all know each other, and I feel like I'm in this little battery clique.
What are some of the challenges you have faced in your career?  I have worked for bosses who are clearly misogynistic. They did not have any respect for women regardless of their achievement or their ability- they were wholly unaware of it. That was very difficult for me because I am a confrontational person. When I see something that's unfair, I feel compelled to say something about it and try to fix it. He and I really butted heads and he is the main reason why I left my last company. 
Thankfully I haven't felt any overt, personal attacks in my role here. Stanley Black & Decker is such a different environment. That's one of the things that I love here: I feel supported. Even though there are not a lot of women in engineering, and certainly not at my level, I don't feel the odd man out most of the time. 
What is one activity on your "bucket list" that you'd really like to do?  I am an amateur wine enthusiast and would love to do a bicycle tour of the southern Rhone Valley in France.
What did you want to be when you grew up?  In what ways does your current job resemble parts of that early ambition?I have always been interested in science and engineering. When I was a kid, my favorite thing to do was to take out all the chemicals from underneath the sink and mix them. My dad was a math major in college and he taught me algebra when I was in elementary school. It blew my mind at 10 years old, what I was able to do with math. When I was about 15 years old, I figured out the chemistry route. I knew I didn't want to be a chemist, because I didn't want to be just working in the lab all the time. I wanted to do something bigger, more product-related. Then I started looking at different types of majors and when I was a sophomore in high school I decided I wanted to be a chemical engineer. 
What's your favorite thing to do outside of work?  Any fun projects that you are working on?  Our previous house was 100 years old in an historic district and we did a lot of work on that house ourselves. We recently bought a house that's 70 years old. The basement is about 1,500 square feet of nothing - it hasn't been touched ever, it's just concrete and block wall. We plan to turn it into an awesome basement with a bar and karaoke stage. This is a big-multi-year project that we are really excited to get moving on! We love to renovate and have volunteered a lot with Habitat for Humanity.
What is your favorite size wrench?  The first one is a 20 millimeter adjustable wrench. I feel like you can really do so much with an adjustable wrench. The second one would be ¾ inch vice grips. Once you have both of those you can work on pipes, put a new chain on your bike – there are so many things you can do with both!
Stanley Black & Decker is the world's largest tools and storage company, the world's second-largest commercial electronic security company, and a world-leading provider of engineered fastening systems, with unique and powerful growth platforms in the oil and gas and infrastructure industries.
Since 1843, we've set the standard for excellence in everything we do. No company on earth has a stronger or more compelling history of delivering the hardworking, innovative, powerful tools that help professionals around the world build, repair, and protect the world's most valuable objects.