The Women's City Club of New York (WCC), a nonprofit organization dedicated to improving the lives of New Yorkers, hosted its centennial Civic Spirit Awards Dinner on Thursday, April 21 honoring five women for their contributions to society through philanthropy, advocacy, and leadership.
The 2016 honorees were:
●      Co-President Jennifer Buffet and Executive Director Pamela Shifman for their work at the NoVo Foundation
●      Maria Cuomo Cole, Chair, H.E.L.P. USA; President, Cuomo Cole Productions
●      Jessica Neuwirth, Esq., Founder/President, ERA Coalition; Founder/Director, Donor Direct Action; Founder, Equality Now
●      Helen D. ("Heidi") Reavis, Esq., Managing Partner, Reavis Parent Lehrer LLP Emmy Award® - Winning Executive Producer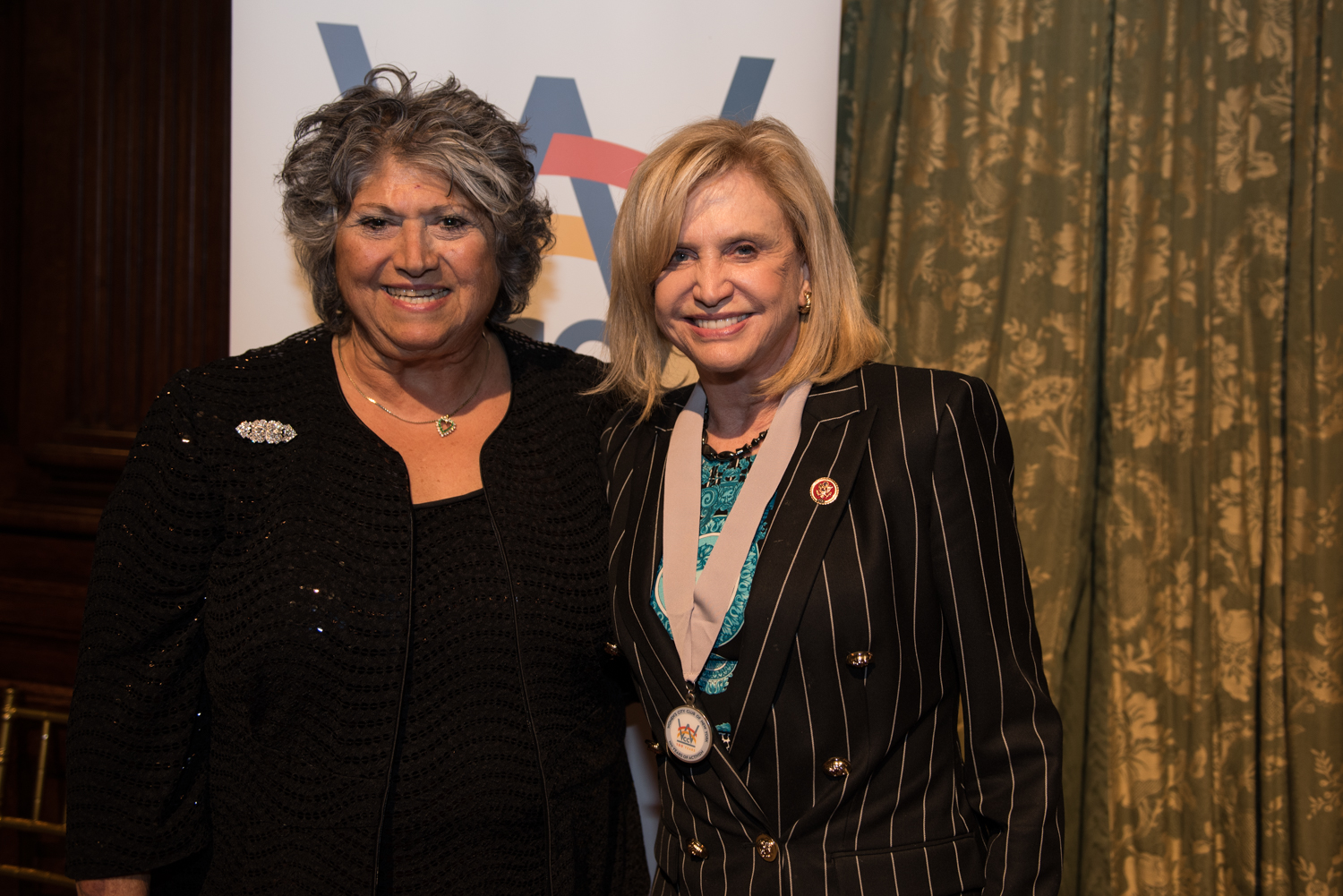 Attendees included notable members and supporters of the Women's City Club of New York. The evening celebrated the achievements of the organization and its role in shaping the city, particularly in areas such as affordable housing, equal pay, equal rights, and the rise of women in leadership positions.
The night began with a reception and an exhibit that showcased the accomplishments of the organization over the past century, and was followed by dinner and a ceremony awarding the honorees. WCC also awarded eight women with the Centennial Medal for Women in Leadership who make significant contributions to shaping policy that improves the quality of life for all New Yorkers. The medal recipients were:
Congresswoman Carolyn Maloney
Floss Frucher 
Robin Morgan
Sharon Richardson 
Debra Zimmerman 
Lela Goren
Julie Menin
Marcy Syms
"Tonight we recognize the unparalleled leadership and numerous accomplishment of women who create greater impact for the advancement of all citizens in New York City and State, throughout the nation, and across the globe, said WCC Executive Director Jacqueline Ebanks.  "We recognize them to remind them that they are not alone and to remind ourselves that we to must to our part to advance social justice," she continued.
Although women's equality has seen significant gains throughout the 20th century, there remain deep and troubling gender-equality gaps.  WCC wants to make sure it is also the year that significant progress on these inequalities is made and is actively organizing and building a 21st-Century civic participation model to mobilize girls and women to be social change agents.
The Women's City Club of New York was founded in 1916 by suffragettes to examine critical issues and shape New York City's public policy. This year marks a hundred years of activism, advocacy, and civic engagement for the organization and WCC intends to continue dedicating its efforts to improve the quality of life for New Yorkers through civic and leadership development for the next generation of girls and women.
Anthony Bowles is one of the youngest sought out journalists in the media world. He has had the privilege of interviewing today's most well-known celebrities as well as being in the entertainment and fashion world.