Who What Wear just launched a new digital magazine, The Spring Issue, with talented actress, Emma Roberts as its muse.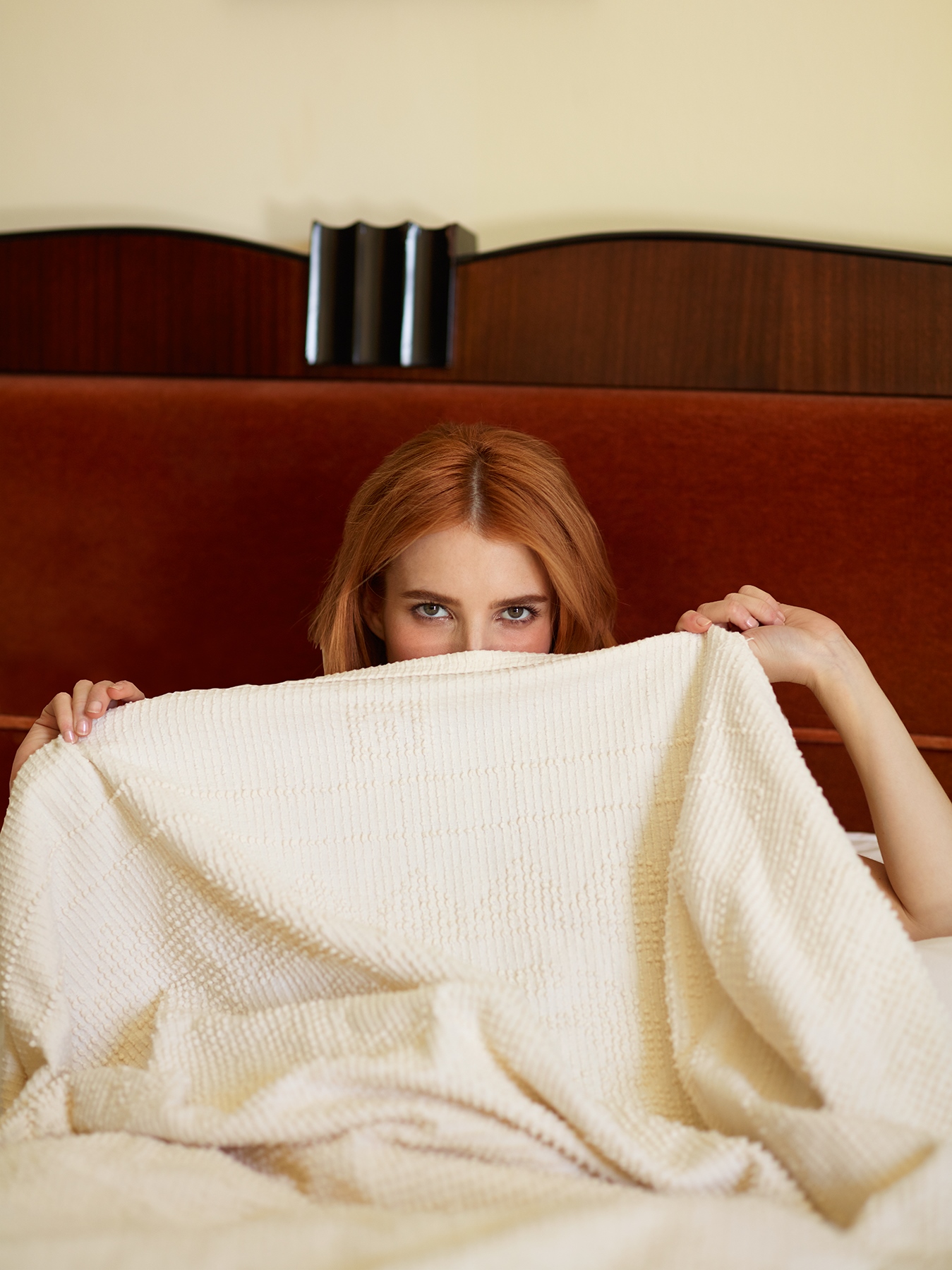 The Spring Issue is Who What Wear's ode to print magazines and the first edition of a twice-yearly editorial series. In addition to being a 'digital magazine' that is totally shoppable, each story has its own dedicated Instagram account featuring shoppable images from the issue. 
Emma, who is known for her adventurous style, is the perfect choice for the digital cover. During her interview with Hillary Kerr, Who What Wear/CMG Co-founder, Roberts opened up about not being afraid to go against what is trendy, her relationship with bohemian dresses and fangirling over Drew Barrymore.
"I don't do well with anything voluminous," she says. "In my mind I do, and I'll feel very confident, but then I see photos and it doesn't look cute, which is something I unfortunately have to worry about."
"Growing up—especially on the red carpet and doing photo shoots when I was so young—you're put in all these different looks because everyone's trying to find out who you are, and you're trying to find out who you are," Roberts says of these formative fashion lessons. "But now, I'm at the point where I think What do I feel good in? What feels true to me? and I go for that, whether it's trendy or not."The Spring Issue features:
Exclusive interview with CMG Co-founder Hillary Kerr and trend pictorial with actress Emma Roberts
Interview with model-turned-editor Veronika Heilbrunner
Interview with model and music industry royalty Selah Marley 
Original shoot with model Shanina Shaik
Spring trend reports, sell-out reports, celebrity guest editors and MORE
You Might Also Like
Anthony Bowles is one of the youngest sought out journalists in the media world. He has had the privilege of interviewing today's most well-known celebrities as well as being in the entertainment and fashion world.