Physical therapy is a non-surgical and non-pharmaceutical treatment designed to improve a patient's ability to move and function better in his or her daily life. Physical therapists may use any combination of a range of therapies including massage, heat and ice, ultrasound, electrical stimulation, manipulation of the joints, and exercise. During therapy, patients are guided through stretches, balance exercises, and/or weight-training exercises, which they are encouraged to continue at home. In fact, physical therapists at Cherry Creek Wellness Center make an effort to educate their patients about all the steps they can take on their own to continue improving.
PT For Pain
One reason many patients are referred for physical therapy is pain. People who suffer chronic pain from conditions like fibromyalgia, arthritis, and nerve damage can often get relief from treatments like massage, joint manipulation, laser therapy to reduce inflammation, and exercise. Therapists can teach patients how to move in ways that put less strain on a painful area, and they can also help patients strengthen muscles and increase flexibility. As patients become better able to exercise, they can get more benefits from the naturally pain-relieving endorphins produced during exercise.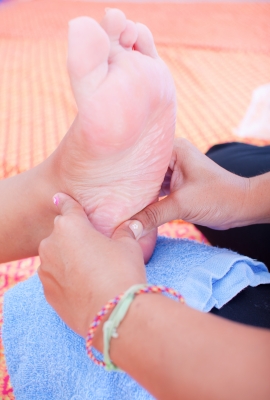 PT For Mobility
People can face mobility issues at any age due to injuries, arthritis, or other problems. Physical therapists at Cherry Creek Wellness Center can help patients improve their mobility through an individual care plan that may include stretching, weight lifting, and balance exercises. In addition, therapists often prescribe assistive devices like a knee brace, a cane, or a walker that can help the patient get around more safely.
PT For Recovery
When a patient is recovering from a stroke, an operation, or a serious accident, physical therapy can make a big difference in his or her recovery. These patients may need to learn how to transfer from the bed to a chair, or they may need to learn new ways of doing everyday tasks, like putting on shoes, without assistance. Therapists work with patients to strengthen weakened muscles, improve balance, and move safely, so as not to cause a new injury.
PT For Fall Prevention
Unfortunately, elderly patients are much more likely to break a bone or suffer serious injury from a fall than younger patients; therefore, doctors often recommend physical therapy for their elderly patients to help prevent falls. A physical therapist will assess a patient's fall risk, help the patient make his or her home more fall-proof, and design individualized exercises to increase strength and balance.
These are only a few examples of the applications of physical therapy. Others include wound care, problems related to cancer, and vascular conditions. To learn more about physical therapy Denver, visit Cherry Creek Wellness Center.