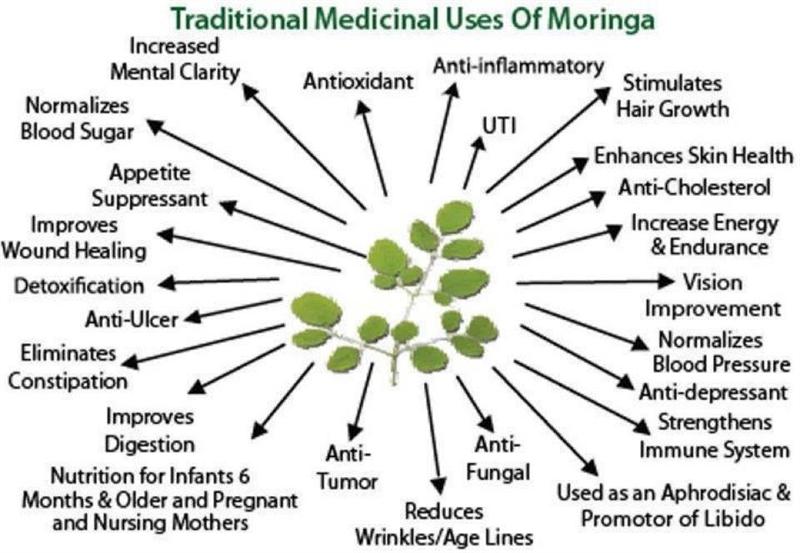 Are you lacking in Vitamins? Do you hate veggies and just want something quick? Or do you know of anyone with health issues such as diabetes, high cholesterol, and many more? Then Moringa seeds are your best friends.
The Benefits of the Moringa Seeds:
• 3 times the Potassium in bananas
• 7 times the Vitamin-C as in oranges
• 4 times the Iron in Spinach
• 4 times the Calcium in milk
• 4 times the Vitamin A in carrots
• 46 Antioxidants
• 36 Anti-Inflammations
• Omegas 3, 6, and 9
• Vitamins: A (Alpha and Beta-Carotene), B, B1, B2, B3, B5, B6, B12, C, D, E, K, Folic Acid, Biotin and more.
• Minerals: Calcium, Chloride, Chromium, Copper, Fluorine, Iron, Manganese, Magnesium, Molybdenum, Phosphorus, Sodium, Selenium, Sulfur, Zinc.
• All 8 Essential Amino Acids: Isoleucine, Leucine, Lysine, Methionine, Phenylalanine, Threonine, Tryptophan, Valine.
• 10 Additional Amino Acids: Alanine, Arginine, Aspartic Acid, Cystine, Glutamine, Glycine, Histidine proline, Serine, Tyrosine.
• Other Beneficial Nutrients: Chlorophyll, Carotenoids, Cytokinins, Flavonoids, Omega (3,6,9) oils, Plant Sterols, Polyphenols, Lutein, Xanthins, Rutin, and more.
My father has Type II diabetes. Since he began to take 2 of these seeds every morning he has begun to feel so much better and full of energy. However, you do not need to have a health issues in order to take these seeds. I myself take one seed every morning and do feel the difference in my health as well as my energy. 
I am not a health professional, researching further more about this seed would be a better option than to decide if it would be a good option for you.