Anne Marie Cecconi has been named a Rising Star for the 2017 North CA Real Estate Women of Influence by the SF Business Times. Congrats! http://ow.ly/BznL30f8iXX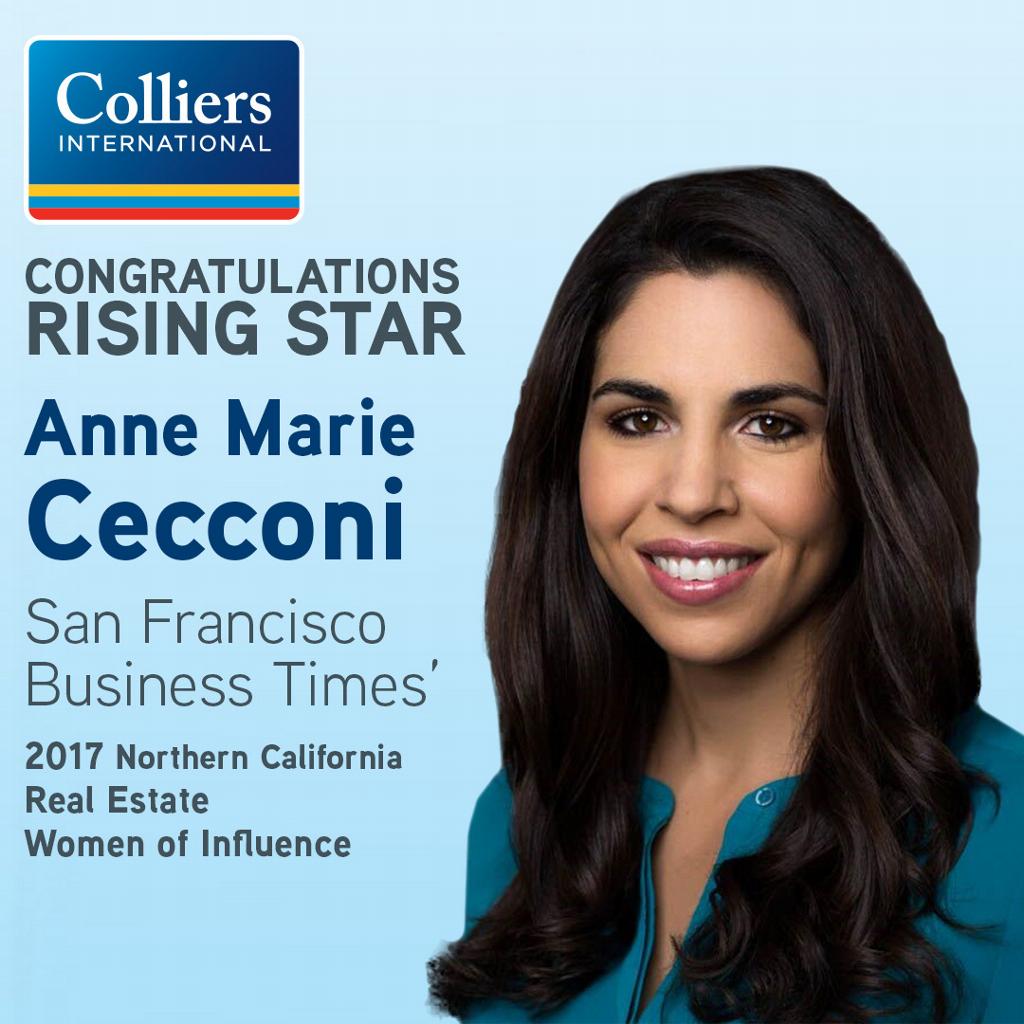 Colliers professionals think differently, share great ideas and offer thoughtful and innovative advice that helps clients accelerate their success. Colliers has been ranked among the top 100 global outsourcing firms by the International Association of Outsourcing Professionals for 12 consecutive years, more than any other real estate services firm. 
Colliers International is an Equal Opportunity Employer of all qualified individuals, including minorities, women, veterans, and individuals with disabilities.
For the latest news from Colliers, visit Colliers.com or follow us on Twitter: @Colliers and on LinkedIn.
If you're interested in seeing more content like this, don't forget to UPVOTE and follow our page!
You Might Also Like
Colliers International (NASDAQ and TSX: CIGI) is an industry-leading global real estate services company with 15,000 skilled professionals operating in 68 countries.