After a year of being together and the birth of their daughter, Kulture, Cardi B and Offset have split. Offset isn't taking it so well.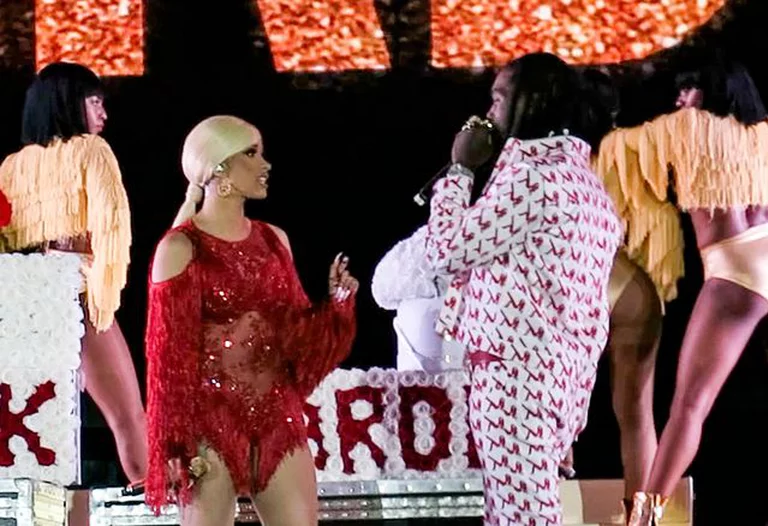 Cardi B explained the split in an Instagram story, saying between tears: "So everybody been bugging me and everything and you know, I've been trying to work things out with my baby father for a hot minute now and we're really good friends and you know we're really good business partners," she explains. "He's always somebody that I run to to talk to and we got a lot of love for each other, but things just haven't been working out between us for a long time and it's nobody's fault. I guess we grew out of love, but we're not together anymore. I don't know. It might take time to get a divorce and I'm gonna always have a lot of love for him because he is my daughter's father and yeah." 
                     When Cardi cries, I cry. But, Offset made her cry long before the split by cheating on her repeatedly - even when they were awaiting their beautiful baby girl. Crashing her show wasn't a romantic gesture, it was stealing the spotlight away from her. Why not handle this privately? Why make it public? This relationship has gone through too much publicly, and it's high time that you discuss important matters like this among yourselves. 
NYAToday is a news organization that is working to break down boundaries in education, create a more informed younger generation, and encourage youth to act on their beliefs. We provide informative, free content written by fellow teens about global affairs with ways to act at the bottom of each [...]