Reaching the USA customs and the only thing that I had in mind was the breathtaking view above the Newark airport. Lights seen a thousand times but still so sparkling and promising.
The famous to all Flatiron building. Walking around this neighborhood was so interesting. Besides shopping and strolling I had a hot chocolate on one of the newyorkese rooftops and had delicious belgian lunch in a small brasserie across the street. Multinationalism and multiculturalism at their best!
First thing I saw after exiting my hotel on the Central Park?Just like the movies, eh?
Lovely bookstore in Chelsea market
Dedham, Massachusetts
Boston, MA
Searching for happiness around the corner
Italian coffee but Nicaraguan blend!I simply love small coffeeshops with unique identity and authenticity.
The view from the Prudential
What do you think guys? Is there anything left not to be bought or sold?
Philadelphia, PE
Bouldering because exercise can be fun in Chicago
Hellenic Museum in Chicago, Antony Quinn exhibition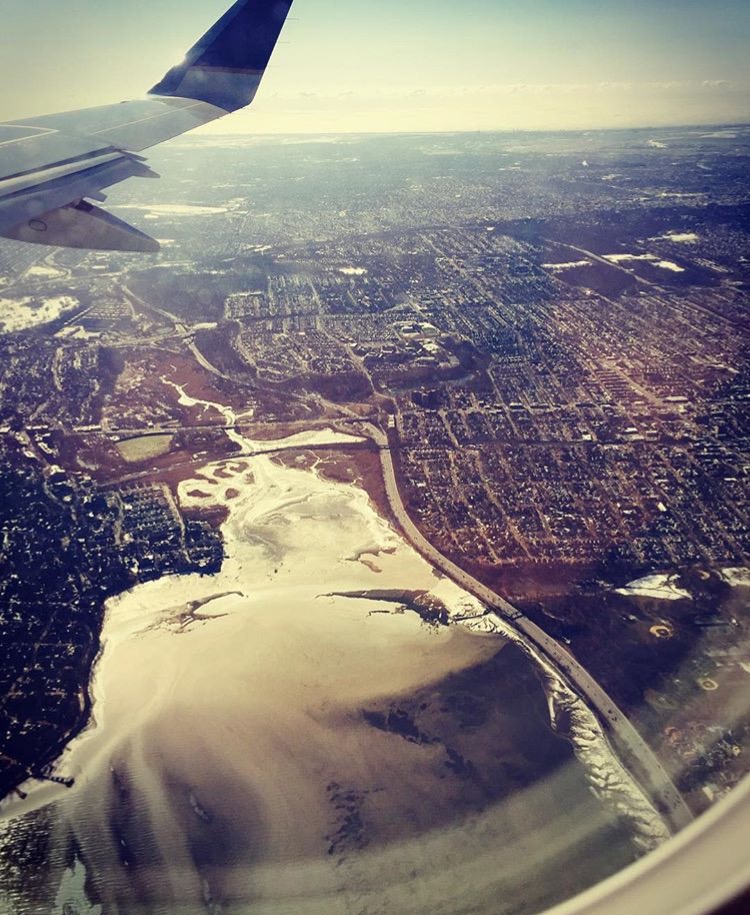 Earlier in 2016, I had the chance to spend 50 days in the United States, North. Such an amazing place to be! This year I am planning another 3months trip there during Spring and I am pretty sure that the same states will happily surprise me. It has been and will remain a trip at the top of my traveling wishlist. Incredible people, mouthwatering food and endless things to see or experience. Enjoy the first part of my photo memories!
You Might Also Like