Audre Lorde said it best,  "Its not our differences that divide us. It is our inability to recognize, accept, and celebrate those differences"
If I could sum up January in two words, it would be, Interesting Resistance. Around the world, we've seen resistance between the people and their governments, the people and the people, the people and themselves. From the largest Women Rights Movement in the world to a Pro-Life Protest, ExPresidents leaving, immigration reform, attacks on different faiths, bans, and people participating in the death of a refugee in Italy. January has shown us how far we've come as well as, how hatred and fear of differences can consume an individual, but we've also seen communities and individuals rise up for many.
On our first In Case You Missed it of 2017, we will not talk about how Trump has fired the Acting Attorney General, How Gambia had two Presidents for the first week of January, how everyone is boycotting Uber,  MP Theresa May stance on anything, Committee Nominations, how we're redefining feminism, or even how Hidden Figures won a Sage Award. What we will mention is, the Interesting Resistance of the Sexual Rights Movement. Okay, let's do this!
From Anti-LGBT discrimination orders to changing the face of Indian Publishing this is.....In Case You Missed It!
1. Government, May I, Not have a side of LGBT Discrimination, please
*Update: Four hours ago, Trump has decided to keep Obama's LGBT workplace order but there were speculations in the beginning of the month that this was not the case (not many news outlets reported). We give you, the article from today and one from the begin of the month.* Thank you!
Being able to discriminate against the LGBT community in any capacity might be coming to a business near you. There's speculation that Trump and his administration placed an executive order allowing "discrimination in a number of areas, including employment, social services, business, and adoption" The order is expected to come in the packaging of so-called "religious freedom" Read more
Fact: In accordance with the Civil Rights Act of 1964,  it became unconstitutional discriminate against an individual based on their sexual or gender identity (went into effect 2015). 
2. What the Heck is the "Personhood" Bill or HR 586 ?
" A bill that would "establish that human life begins at fertilization."
 (this section contains two different links/articles)
The "Personhood" or the "Sanity of Human Life" Bill, is one of the new bills introduced in Congress this month (from ND), Depending on your stance of choice and life, some individuals may be for or against, but the bill is still seen as "unpopular" in the eyes of many: HR 586 which is backed my majority Republicans, comes after news of the #GagRule: funding of abortion and other reproductive health services overseas earlier this week. The bill could also include IVF which is why many groups are against the bill. Read More
3. Challenge Accepted: Changing the face of book publishing culture in India
One woman is changing the way books are published: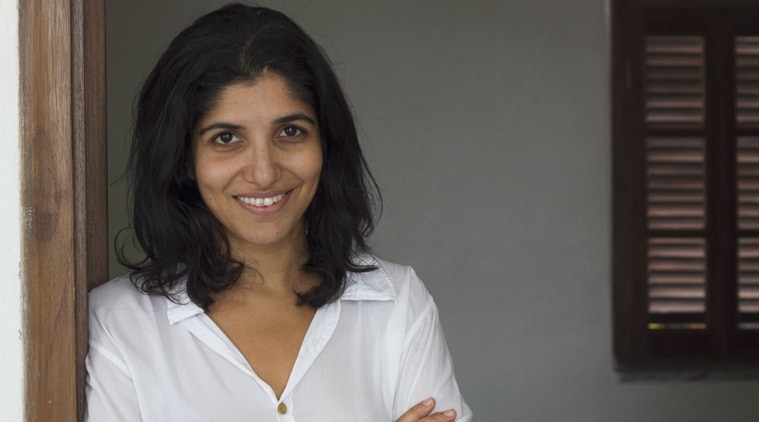 Chiki Sarkar is the founder of Juggernaut, a mobile first book publishing startup. Chiki was the India editor of Penguin and quit to establish a platform for authors to publish their books digitally. She's also opening up space on taboo subjects, including sexuality and sexual orientation--and includes erotic short stories,  Chiki Sarkar wants to have a more inclusive and understanding India. Check out the video
4. Breaking The Stigma of HIV and PrEP *an interview*
In the past three years, there's been news about the stigma, status acceptance, and the lack of understanding when it comes to HIV and PrEP. Found this great interview with Michael Brady, Consultant in Sexual Health and HIV at King's College Hospital in South London on his insight on PrEP, stigma and the work needed to reach zero transmission
*A Little Extra* 
#JuanaInes, check out Netflix if you want to watch a show about: Sor Juana Inés de la Cruz, the 17th century Writer, Women Rights Activist, and Nun still inspiring women to raise their voice and fight, an inspiration to women everywhere. Also, check out the Twitter tag and trailer
Cool Find!!! Books to Help Kids Understand What It's Like to Be a Refugee
________________________________________________________________________
________________________________________________________________________
________________________________________________________________________
Can We Talk Corner!
Starting next week: We've decided to bring our Weekly Read (Cousin of a Newsletter) to onmogul. Every other Monday we'll post sexual health issues in the news, some great podcasts recs, poems, and great reads.  Check out this week edition 
HAPPY BIRTHDAY MONTH
Just wanted to say, Happy Birthday to my partner in blog, Can We Talk editor/blogger, the person who never questions my crazy ideas (even when I do), and also, one of the first people I met when I moved to the U.S (she was literally the third person)--Happy Birthday, D, thanks for all your support, I hope all your dreams come true*cries in corner*
I don't know why the picture turned sideways, but you're awesome
Okay, let's end this post and January on a great note! Stay Hydrated, Remember to turn off the stove, be Kind to yourself and others and Resist Oppression, oh, YOU ARE BEAUTIFUL, and YOU ARE ENOUGH
You Might Also Like
Breaking down sexual health barriers by speaking on taboo topics and providing you with credible resources and personal stories.