November was an interesting, sorrowful, solidarity-driven, confusing, fighting, and dare I say it, one of the most....HOW DID WE GET HERE Month's of 2016.
China made some trade deals with various countries in Africa, Women all around the world fought for their reproductive rights, the Trans community in Turkey stood up and said "We're not going to take it," India, China, and other countries are evaluating their Child Labor Laws---Bolivia is the only country to legalize child labor, Thailand's beloved King Passed, Fidel Castro Passed and depending on what part of the globe you're on--either you learned he was an evil dictator OR a beloved revolutionary hero who helped countless of countries fight for freedom. Oh, Donald J Trump became President.
So much happened in November that you may have missed like President Park Gun Kye's (SK) scandal or #NoDaphl but none of these are on this list.....To end November and Start off Fresh With December here are some Sexual Health/Taboo News you may have missed....From Reproductive Justice For All Women to Make Up Tutorials For Victims of Domestic Violence, This is.......IN CASE YOU MISSED IT!!
1. Affordable Care Act Under Trump's America 
There are many individuals who are worried about their health, providers, insurances, and all things health care when President Elect Trump takes office, especially Floridians. There are more than 1.5million Floridians enrolled in ObamaCare and with the changing administration wanting to repeal the act and ObamaCare opposers in the Floridian Govt. Where does that lead the millions of people (many who were uninsured) covered by the Affordable Care Act? Check Out The Full Story
2. The Conditions: Pregnant While Incarerated
This is an issue that we rarely speak on: What happens when you're pregnant and incarcerated,what kind of support if any do pregnant mother's while in prison? Well, a lawsuit against Maricopa County (AZ) Sheriff Joe Arpaio, shed some dark light on the matter.  Mendiola-Martinez, a citizen of Mexico was arrested back in 2009, and while imprisoned and pregnant did not receive proper medical attention and even restrained her before and after birth. Before 2012, pregnant inmates were usually shackled or restrained and some aren't given medical attention. Click for full story
3. #WorldAIDSDay: Combating and Curing The HIV Virus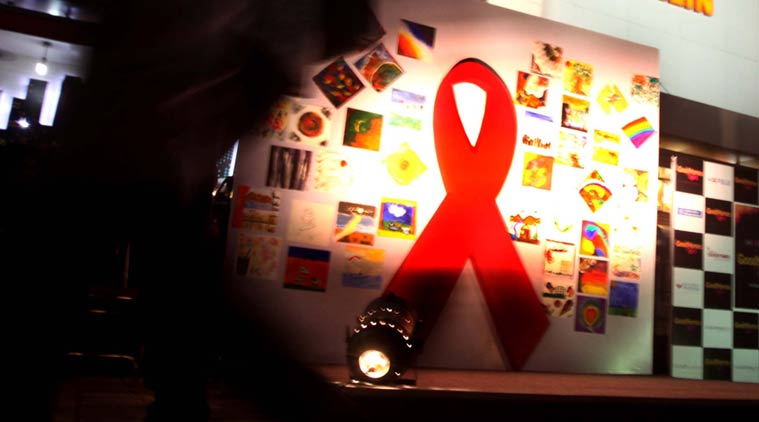 New vaccine trial in South Africa builds on the previous RV144 study to bring in more effective prevention of infection: The researchers are hoping this new vaccine could bring an end to the epidemic, researchers are using an isolated virus to test the vaccine. Click for full story. This isn't the only HIV cure news today, other researchers in Japan are using "Monkey study" to search for a cure for AIDS/HIV
4. Domestic Violence CoverUp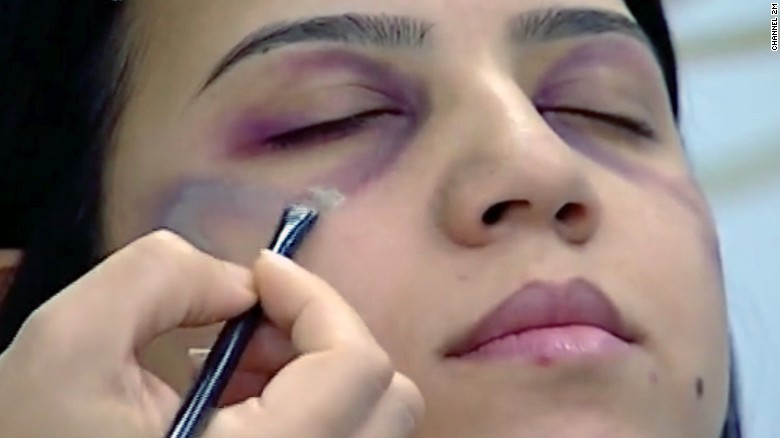 November is #DomesticViolenceAwarenessMonth, many wear orange to show their solidarity, many survivors share their stories, many individuals seek help during this time. Last week, a Moroccan TV show aired a segment that was meant to help domestic violence victims :"To help women battling domestic violence, a Moroccan TV channel offered some advice: Cover your bruises with makeup." The tutorial on how to disguise your bruises with power of makeup. The tutorial not only angered viewers and activist but it also seemed to normalize domestic violence and once again put blame on the victim instead of condemning the aggressor. Click for full story
EXTRAS FROM AROUND THE WORLD *Click Images*
                                                          * Have You Heard?*
A Man in London has been sentenced to a life term for killing four gay men, " He found his young victims on gay dating sites, then drugged, raped and killed them "




                                                                  *Mental Health Corner*

Are you really fine? #StigmaOf MentalHealth To combat the Stigma Of Mental Health, The Mental Health Foundation In Britain Created the 'I'm Fine' Campaign Urges Brits To Be More Honest About Mental Health (Read The Article and Check Out The Campaign Video)


The Future Is Female And Amazing All At Once
14 Teenage Girls Build First Ever Private African Satellite – They Just Set The Bar Quite High For The Average Teenager




Can We Talk? News Corner

December is a "free for all" month for us, we'll bring you engaging stories  from around the world, body positivity news, and things we wished we would have posted during certain Series. We're looking for Topic Request for the Third Week Of December, let us know what you would like us to talk or write about!!
Check out our Weekly Reads



Okay! Let's end this thing! You're probably wondering why we didn't put links on all the news above that aren't listed on In Case You Missed It? Well, we want you to go out and seek the truth on your own, don't only take our word for it .


Stay Informed>Caring>Fight For What You Believe In> Remember It's OK to have more than one dream> and Be The Best You That YOU Can Be
You Might Also Like
Breaking down sexual health barriers by speaking on taboo topics and providing you with credible resources and personal stories.