Sometimes you may have just a few minutes of free time, and other times you may have a whole free day. 
If the concept of free time is unfamiliar to you, there are a few things that you can do instead of wondering what you should do with your free time.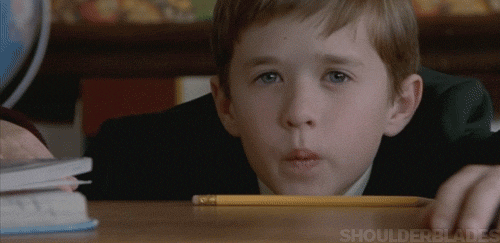 Credit: Giphy
If you have just a few free minutes, consider:
- Reading an article
- Taking a short walk
- Listening to music
- Checking the status of your bank account
- Talking to a friend or family member
- Catching up on replying to E-mails
- Making a mental or written to-do list 
- Meditating
- Writing
- Shopping or window-shopping online
- Browsing websites on the internet, like MOGUL 
- Taking a cat nap
                                                                            Photo credit: thrive
If you have a large chunk (or a few) of free time, you can try:
- Doing a hobby that you used to enjoy
- Picking up a new hobby- here's some inspiration
- Completing a task that you may have been putting off
- Treating yourself to a shopping spree or salon/spa service
- Cooking or baking
- Exercising
- Spending time with a friend or family member
- Improving your skills in a computer program, which will also help you boost your resume
- Taking a trip to a nearby town
- Taking a dance class- try finding one here 
- Reading a book
- Meditating (for more than a few minutes) 
- Doing chores (they have to get done at some point, right?)
- Going on a walk or bike ride
- Learning a foreign language
- Exploring a part of your city that you don't know very well
- Attending an event in your city- you can try searching for local events here 
- Attending a concert- you might find one with this 
- Going to a museum
- Attending a theater or orchestra performance
- Watching a TV show, movie, or better yet, documentary 
~ Find more documentaries here, here, and here 
- Attending a sports event
- Playing a sport for fun, even if that means just kicking around a soccer ball by yourself
- Doing something creative, like painting, drawing, making crafts, or playing an instrument- how well you do these things doesn't matter
- Cleaning out your closet or garage, especially if you're a pack rat
- Getting a part-time job that you might enjoy, like babysitting if you like kids, or dog-walking if spending time with little people isn't your cup of tea
After trying to find something to do, you might decide that you want to do absolutely nothing, which in and of itself is something. Sometimes, you just need to unplug from your busy life to recharge.
You Might Also Like