This past Sunday, Hollywood A-listers came out to honor the nominees and winners of the 88th Annual Academy Awards ceremony in Tinsel Town. Despite not being able to ask "who" they were wearing, our favorite celebs did not disappoint us with "what" they were wearing. Here are a few of my favorite looks:
Charlize Theron: Lady in Red 
Photo credit: Mike Pont/WireImage
My heart skipped a beat when I saw Charlize Theron on the Red Carpet. Theron sizzled in a red Haute Couture Dior gown. The plunging neckline and $3.7 million of Harry Winston diamonds only added to her "Mad" fire.  
Cate Blanchett: Always a vision  
Cate Blanchett never disappoints on the big screen or on the red carpet and this year's Oscars were no exception. Blanchett's whimsical Armani dress was sea green and embellished with three-dimensional flowers. The "Carol" star consistently exudes a certain élan.
Naomi Watts: Giving Oscar some competition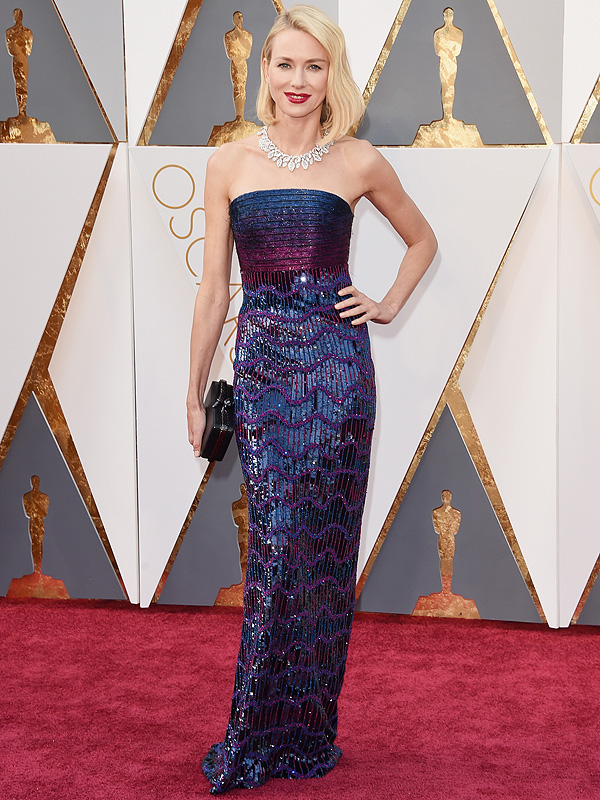 Photo credit: Mike Pont/WireImage
Naomi Watts literally sparkled like a gem from head to toe in her Armani Privè gown which was made of hand-beaded Swarovski crystals. With her diamond-covered Bulgari necklace, she shone brighter than Oscar.
 Alicia Vikander: Belle of the ball 
Photo credit: Steve Granitz/WireImage
Alicia Vikander made us believe in fairy tales on Sunday. With her canary yellow Louis Vuitton gown – adorned with silver embellishment – she truly resembled royalty. The traditional ball gown received a modern twist with an asymmetrical bubble skirt that was popular in Vuitton's SS16 collection. A tiara was the only accessory Vikander was missing.
 Eddie Redmayne: Always shows range 
Photo credit: Getty Images
Not unlike his "Danish Girl" co-star, Eddie Redmayne also realized that dreams do come true. Wearing an Alexander McQueen velour jacket and wool trousers, the British actor was a little over-dressed for the balmy LA weather but his cool demeanor and classic good looks made him one of the best dressed gents on the red carpet.
I am the creator of All Things Fashionating, a personal and lifestyle blog where this Jersey Girl turned Angeleno posts about my real life stories, notions of fashion and style, views on family, obsession with health and exercise, journey into spirituality, among other topics I find fashionating.