1) When your morning class is canceled, and you actually get a morning to sleep in.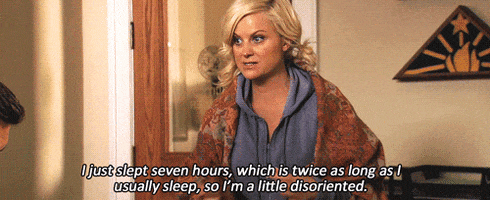 2) When your essay is due in an hour, but you still need 100 more words.
3) Walking into any frat house. EVER.
4) Telling yourself this as you power through a Friday study session, ready for the night ahead.  
5)  Finals. week.
6) When you bank account says "no" to another night out, but your best friend says: 
7)  Trying to find a good enough reason to drop any math course.
8)   Choosing to watch netflix all night and justifying it to yourself 
9) Mentally preparing yourself for finals (but really preparing yourself for Summer)