A little continuation of my other list except highlighting some sweet treats!! I have a major sweet tooth and I'm hoping you all do too!
1. The Salty Donut: From the huge variety of donuts, to the tasty coffee, to the adorable environment, this place makes the trip to Wynwood worth it!!
What: cinnamon toast crunch cannoli donut and cinnamon toast crunch iced coffee
2. Chill'N Nitrogen Ice Cream: This place takes make-your-own to the next level, allowing you to choose everything from the base (froyo, ice cream, coconut milk, etc.) to the flavor to the topping to create your very own ice cream!
What: salted caramel & nutella froyo with m&ms, peanut butter & nutella froyo with brownies, salted caramel froyo with cookie dough & oreos, biscotti & coffee froyo with oreos
3. Night Owl Cookie Co: I wish this place was closer to campus! They're open late hours of the night for late night cravings and thankfully, they are available on Postmates! The delivery price can be a bit much, but with a free delivery the place is so work it!
What: oreo, couch potato and 2 birthday cake cookies
4. Mishas Cupcakes: The most adorable cupcake place right by campus! Not only are they cute, but also very yummy and moist!
What: a variety of mini cupcakes including smores, carrot cake, salted caramel, cookie dough, etc.
5. Whip n' Dip: Right round the corner from campus and perfect for a quick ice cream run! (Try the cookie ice cream sandwiches!)
What: coffee bean ice cream
6. Sweetness Bakeshop & Cafe: Another great place to order from when you get a sweet tooth! Great variety of cookies and all kinds of treats!
What: "crack" and salted caramel cookies 
7. HoneyBee Donuts: To-die-for nutella donuts! Nothing better than a fluffy donut filled with REAL nutella!!
What: nutella donut
8. KITH: This place has multiple locations, including Miami Beach, and it never disappoints!
What: "bam bam" ice cream swirl with rice krispie treats, cookie crisp, cinnamon toast crunch, kit kat, oreos and marshmallow charms
9. Fountainbleau Bakery: Definitely not a typical choice, but they do have amazing gelato!!
What: 2 nutella & cappuccino crunch gelatos and 1 salted caramel & cappucino crunch gelat
10. Yardbird: They are know for their fried chicken and yummy comfort food, but they also have some amazing desserts!!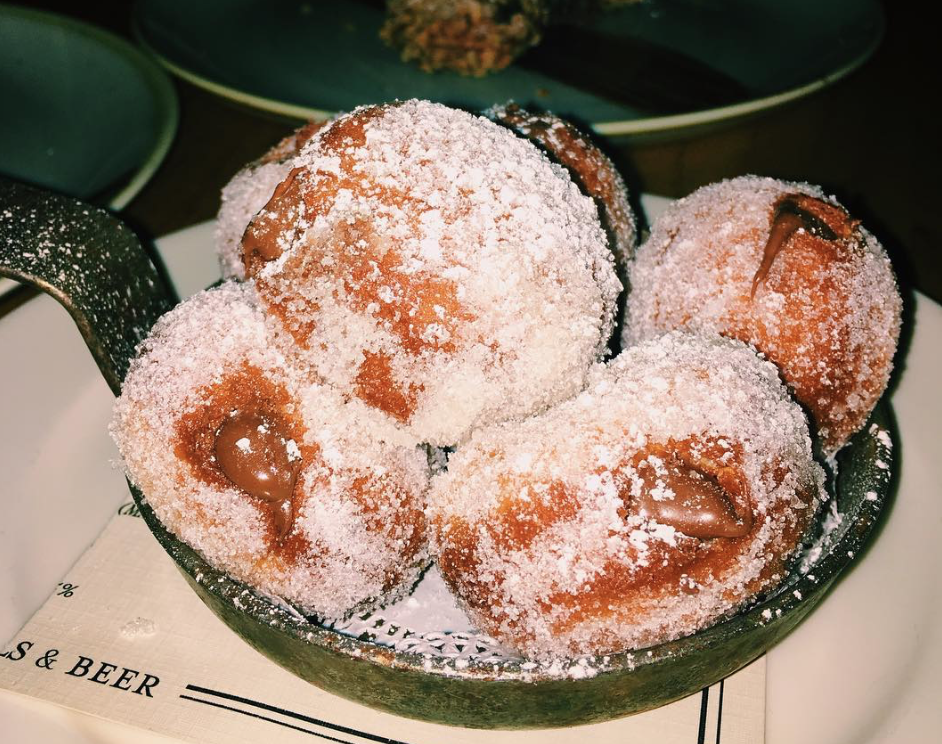 What: nutella beignets