Name: Serena Lawrence    
Age: 28
Home city/ country: The city where BlackBerry was founded, Canada
Current Occupation: Writer-ish
Time I wake up: Usually around 6 am, but I don't roll out of bed until 7 am in hopes of falling back asleep.
First thing I do in the morning: Take off my nasal cannual and turn off my oxygen.
My typical breakfast: Fruit and gluten free toast with cinnamon spread!
Here's what my morning commute is like: I walk all the way downstairs to my parents basement to write on the days that I work.
I spend most of my day doing: freelance writing, moderating social media accounts, drawing, painting, meditating, exercising, organizing doctors appointments and talking about how great my Boston Terrier named Sammy is.
After work or school, I like to: go out for a tea with my boyfriend
A fun night for me includes: quiz night at a local restaurant/bar
Time I go to sleep: around 10-10:30 pm, but I have insomnia and usually spend a lot of my time in bed tossing and turning.

Last thing I do at night: put on my oxygen, hand cream and my sleep mask. I am a big fan of things that are both functional and cute. I have some pretty adorable sleep masks. My hand cream is even in a tiny container that looks like an apple.
My favorite thing to do for fun: I went to school for art but haven't really stayed active creating anything. I've started drawing and painting and have found it be really enjoyable now that there is less pressure. We had an art critic who would come in every week during my thesis year and make students cry, which turned me off from touching a pencil for a long time!
My biggest fear right now: is my condition getting worse. I feel like I still have a lot of living left to do, and want to be well enough to enjoy it all and accomplish what I can.
My biggest hope right now: thriving and surviving
Someday I'd like to: talk to Canadian political leaders to explain why Canadians with rare diseases, such as Pulmonary Hypertension, deserve fair access to all of the treatment available.
The biggest challenge I have overcome so far: adapting to life after being diagnosed with pulmonary hypertension nearly 3 years

The biggest challenge I hope to overcome: the issues surrounding my health and diagnosis are a big one, but I would really like to see Canadians with rare diseases gain access to more of the medications that are available.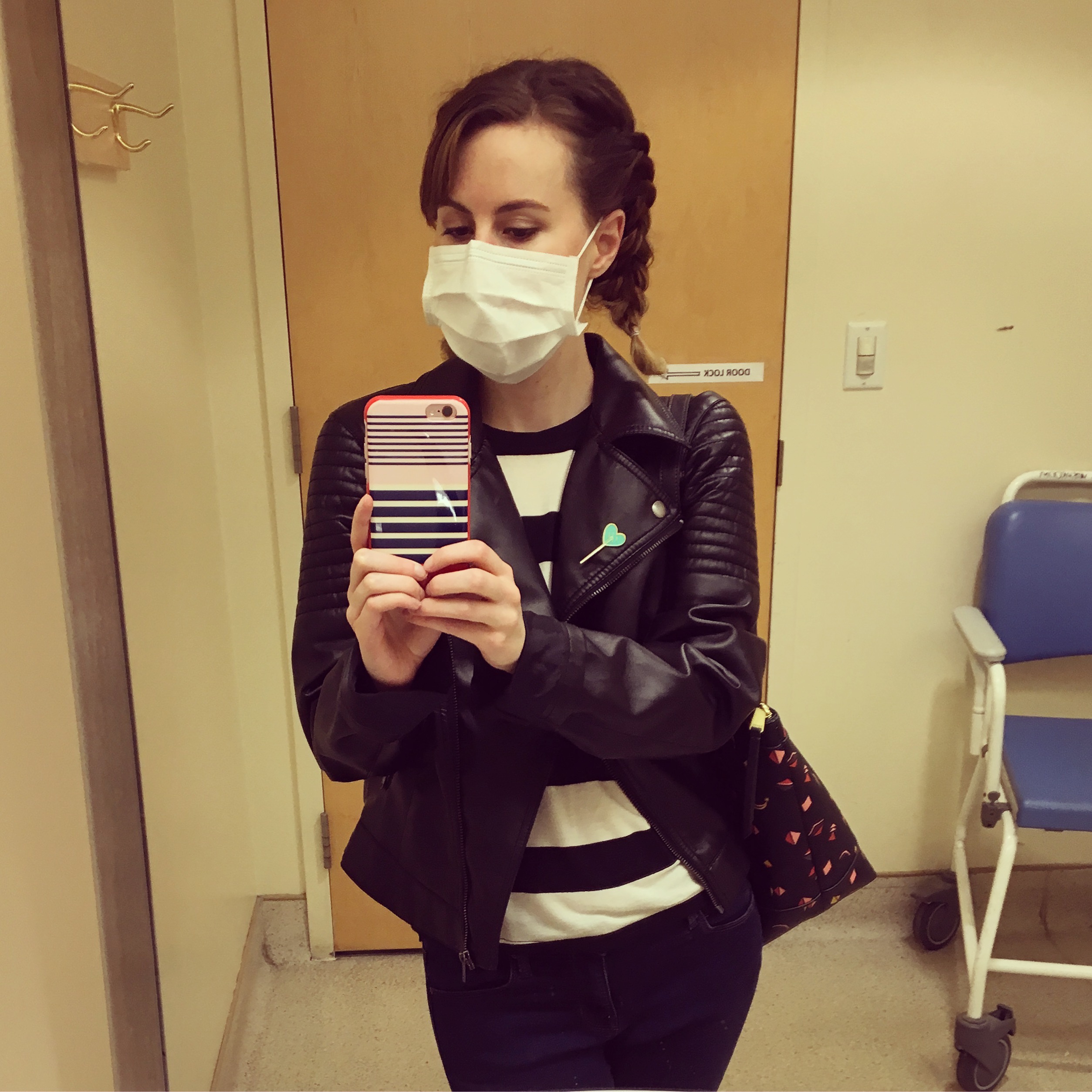 Being a woman is wonderful because: women create such deep and meaningful friendships. We are so strong, and I am so thankful for the women who have come before me to pave the way for everything I have access to now. We are magical, we are powerful!

Being a woman is a challenge because: sexism still exists, and it can be difficult explaining that to others who are in denial of it. I have experienced sexism as a patient with pulmonary hypertension. I have had male doctors say "don't worry, sweetie" when I ask questions about current studies, potential therapies, etc. I want to be active and informed in my treatment.
Pulmonary hypertension is a rare disease, but it mostly affects women of childbearing age. I wonder if more advocacy would be done if affected men more...

What's one thing people don't understand about your culture that you'd like to clarify to the international community?
Justin Trudeau rocking a Canadian tuxedo at a Tragically Hip concert really just confirms most thoughts people have about Canada.

What's your favorite meal or recipe that is a specialty of your culture?Is it cheesy to say poutine? I can't have salt anymore because of my heart, and try not to have gluten or dairy anymore, but I really love/miss poutine.

If you could ask the Mogul community anything, what would it be? Am I doing this thing right?

I am a Mogul because: I believe it is important for patients to have access to available treatments that can help improve the quality of someones life and hopefully even extend it! Being diagnosed with pulmonary hypertension has helped me find my voice. I want to use my voice to help raise awareness for patient support, advocacy and awareness.
Tea snob and pastry enthusiast. Artist turned activist. Boston Terrier mama and bubble bath queen. Raising awareness, advocacy and patient support for pulmonary hypertension.