Hey everyone, I know it's been awhile, but here I am ready to once again write and share with all of you the many details of my life. Most people say that writing a blog the way I do is too exposing; the thing is, the way I figure it, people are going to talk anyways, so why not hear it straight from the horses mouth? Why leave people to speculate and gossip about my life when I can just be upfront and tell you all myself?
As anyone who is up to date on my writing knows, I moved from Seattle to a small town on the eastern shore of the Chesapeake Bay this previous summer. It is difficult for me to fathom that I have been living in Maryland for half a year. This time last year I had just finished celebrating ringing in the new year with some of my closest friends from college, was working full time at a private Christian preschool in North Queen Anne, and had just started my pursuits in being an online blogger, mogul, and influencer. Living in Seattle, I did not own a car, I spent my weekends out at bars in the ever bustling neighborhood of Capitol Hill, or trendy Fremont. I lived in a city with a population of over 700,000 and growing thanks to the unstoppable machine that is Amazon. So the question that many people ask of is, "why choose to leave all that for a small town in the middle of nowhere?". 
The answer is far more simple than one might assume: I needed a change of pace. The strengths of living in a vibrant, growing metropolis are also its downfalls. The bustling, diverse population becomes overwhelming and over-stimulating. The constant parade of activities becomes strenuous and draining. The overall economic growth of a city results in a ever increasing cost of living. The more people there are crowded into a small parcel of land, the more we become isolated because whether or not we wish to admit it, we are all fighting to survive and competing with eachother to do so.  I do not mean to say that cities such as Seattle are completely evil, but when that is your everyday reality, city life is no longer a romantic fantasy of growth and change. 
The small town in which I reside, Chestertown, is a hidden jewel. Chestertown is located on the bay, and is drenched in history. It is the home of Washington College, which was founded in 1782, and is where our first President recieved an honorary degree, and served on the Board of Visitors and Governors for five years. The town itself was a Royal Port of Entry and was established in 1706, making these streets older than our own country. 
While the colonial history of this town is impressive, the undenialable sense of community is what is so appealing about this place. When I first arrived in July, I was an outsider in a small town, and everyone was a stranger. I shortly began working at a coffee shop, Play It Again Sam's (https://playagainsam.com/) which is located in the heart of the historic downtown district. I quickly discovered that this was no ordinary coffee shop, but very much so the center of everyday life in this small New England town. Customers walk through the door and greet employees by name and we enquire about eachother's families and lives. The ever-present and popular longtime manager, Doris, is considered family by many customers and staff members. 
While my position as a barista is a significant departure from the field of education, I consider this job necessary in order to become enriched and accepted into the community that I traveled across the country to be a part of. I have had the blessing of meeting wonderful individuals because of working at Sam's, that I now feel priviledged to call my friends.
What is additionally appealing about this change of scenery is the wide variety of festivals and events that take place in Chestertown. There is everything from celebrating our colonial history with a Tea Party re-enactment, to even a weekend long Harry Potter festival where one can enjoy all things magically inspired!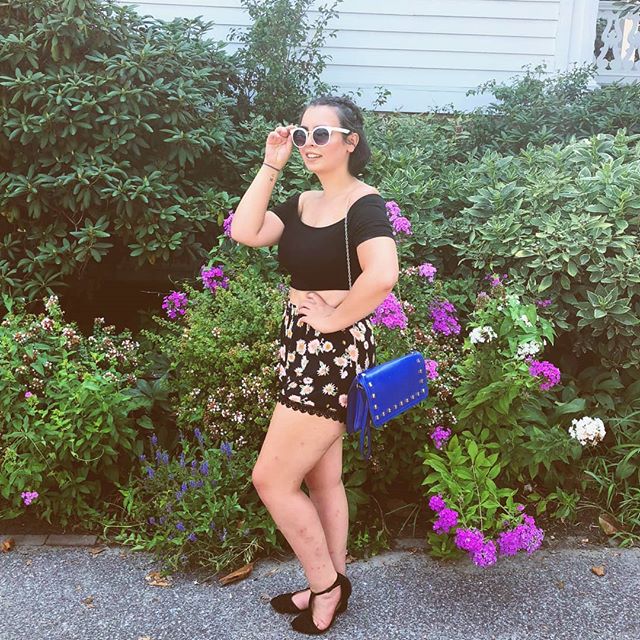 Chestertown, though small, has big personality and big heart. This tiny but mighty community has become my sanctuary and home. 
It is without a doubt, and change of pace from the over crowded and bustling streets of Seattle. I look forward to sharing with you all more about this jewel of the Chesapeake in the coming weeks. We will explore not only the art, culture, and life of Chestertown, but the great access it has to several major East Coast cities such as new York, Annapolis, Philadelphia, and of course, Washington D.C. 
Beauty - - Brains - - Bravery -