Remember the PlannedParenthood fetus tissue scandal or the Global health crisis called "The Zika Virus." The virus, which causes a birth defect which causes babies to be born with abnormally small heads and brain damage, exposed the reality of Women's Health, especially in Latin America, including some repressive reproductive health laws in Latin America or when the LGBT community took to the street to protest the violence, killings, and mistreatment(including sterilization) of members in the Turkish Trans community. From new legislative policies, activism and protests, and lawmakers pushing their own moral agenda, this year has been an interesting one for the Sexual and Reproductive Rights Movement. Let's take a look back; here are three memorable moments in the fight for Sexual and Reproductive Rights:
1. Droning around in Poland and rejecting laws
There have been many instances this year where women have taken to the streets in protest, protesting for the right to choice, control of her own body, and access to safe and affordable health services. But what happens when you live in a country with one of the strictest Abortion Laws? You send drones of course! Last year, the Dutch activist group Women on Waves sent "abortion drones"--abortion pills to Poland, this was to raise awareness and to share factual information about abortion.
After what seems like years of protesting, this October, the Polish parliament withdrew a proposed legislation that would have imposed a near-total ban on abortion in the country.  Polish women and allies took to the street, but with this great victory comes some uncertainties; however, the strong women of Poland will continue to fight for their rights because " Sexual and Reproductive Rights are Human Rights"
2. Are LGBT Rights Civil Rights?
From the public restroom law in North Carolina a law that requires people like students to use bathrooms that match their "biological sex," defined as the sex listed on their birth certificate and other anti-trans legislation--this year, individuals and organizations asked if LGBT Rights deserved to be on the same platform as Civil Rights?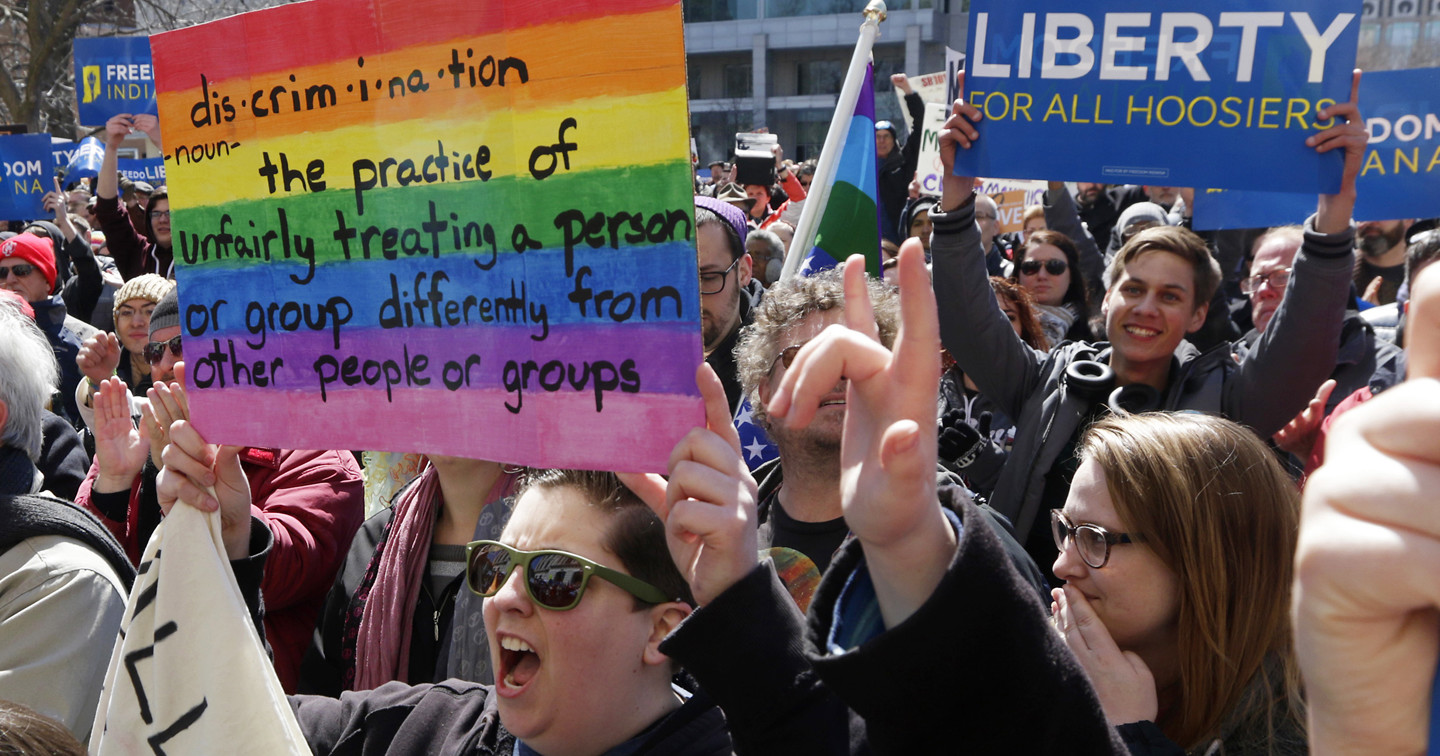 Also, there were businesses and organizations discriminating against same-sex couples, like the case in Colorado where a cake shop refused to create a cake for a same-sex couple because it went against their own belief system.  The Court ruled that it was uncostitutional and illegal to deny service to the couple based on their sexual orientation.  This case, like so many others, is never black and white if you think about it--we have (or at least we are supposed to) have freedom of religion and expression but that doesn't give another person the right to discriminate against another for their background. Even as 2016 ends, the LGBT community continues to fight for their civil human rights. You can read more about the case and the ACLU Colorado's involvement here! (Let us know what you think)
3. #MestruationMatters and That's Awesome!
We wrote a piece about the Menstruation Matters Movement and how important hygiene is for any woman of menstrual age, there were many times throughout the year where we could say "AH, this is the moment I want to remember" 
-Remembering how diverse organizations came together to donate and spread awareness on the limited access to sanitary pads from around the world and how it affects female school attendance.
-The Bustle short film "Homeless Women Cope With Their Periods"  explaining how sanitary napkins are seen as a luxury item, how the government does not, and how You shouldn't have to decide between a pad and having lunch," NYC Council Member Julissa Ferreras-Copeland,
 OR 
How people around the world began to open up, create safe spaces, and speak up about the stigma of being a woman or a trans male and having your period. 
Seeing Women's Health Organizations stand together, finding ways to contribute to the fight to break the stigma of menstruation makes you think, even though 2016 was a year of relentless battles for Women's Health, Reproductive Rights For All, and Sexual Equality some great and memorable moments came out of a year of such hardship. 
  EXTRA STUFF x3
Relateable Story
Check out what's in store for next year!
Check Us Out!
The Hyde Amendment (Bill that started in Texas but affects the nation) *a law that infringes on reproductive rights and women's health in general* made a huge impact in the fight for reproductive rights this year, check out our story about the issue below.
To start a dialogue about the importance of sexual education, inviting strangers and friends to share their opinions and experiences on sexual health and everything in between. We'll bring you commentary and resources on topics such as Sex Education, Abstinence, Rape & Sexual Assault, The [...]