In this day and age, it's hard to find that someone whom you can call "best friend" because it seems like they come and go. With everyone trying to fit in competing for acceptance, the true meaning of friendship has long been distorted and sometimes forgotten.

But sometimes life cooperates; the stars and planets align to give you that window of opportunity to discover something really great. Here are signs that you've found your BFFL or best friend for life:
1) NO SELFISHNESS
You are genuinely generous towards your best friend for life and vice versa, whether it's clothes, money, time, or experience. You feel no hesitation when she borrows something, no awkwardness when the bill comes, and you always ask her to tag along whenever you have the opportunity to experience something new.
(Credit: www.tumblr.com)
2) THE FIRST PERSON YOU CALL WHEN YOU'RE IN TROUBLE
You know that you can count on her to help no matter what. If you need advice, she's there. If you need a reality check, no problem. If you need to get out of a sticky situation her response is, "On my way!"
(Credit: www.tumblr.com)
3) ...OR THE FIRST PERSON YOU CALL WHEN YOU WANT TO MAKE TROUBLE
Because who else can be the best partner in crime? She's got your back through good and bad.
(Credit: www.tumblr.com)
4) PART OF THE FAMILY
Might as well just call her your sister. Your best friend for life needs no introduction whenever she comes by. She can goof around with your parents, call them "mom" and "dad", your grandparents know her, as well as your aunts and uncles, and your cousins ask for her. You get the picture.
(Credit: www.tumblr.com)
5) YOU CAN TRAVEL TOGETHER
Emphasis on the "can". Just the two of you, in an unfamiliar place, for a long period of time… you can't do that with just anyone.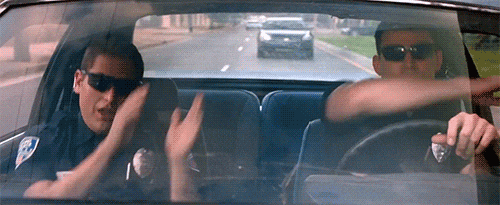 (Credit: www.burntx.com)
6) SHE SUPPORTS YOU
And you feel it. You support each other's growth. A best friend for life boosts you up, not drag you down, even if it means her moving to a different place to fulfill her dreams, or you having to sacrifice your social life to achieve your goals.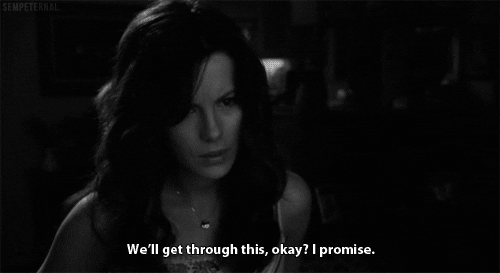 (Credit: www.giphy.com)
7) YOU MAKE IT WORK
There will be times when life gets in the way, but it doesn't matter. You make the effort and walk the extra mile to spend time with your BFFL even if it's just through texts or a phone call because if someone is truly worth it, you make it work.
(Credit: www.oddpad.com)
8) YOU FEEL SECURED
You don't feel the need to spend every waking moment with her. Both of you are able to do your thing and have your own set of friends without feeling any sort of jealousy.
(Credit: www.kengsingtonchronicle.com)
9) NO NEED TO PRETEND
A best friend for life truly accepts you for who you are, what you are, and why you are the way you are.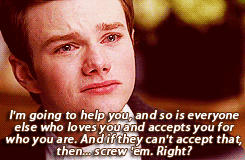 (Credit: www.glee.wikia.com)
10) NO BAD BLOOD
Misunderstandings are unavoidable, yes, but you and your BFFL can talk it out like mature people, never letting it escalate into a full blown problem.
(Credit: www.gurl.com)
11) YOU DON'T NEED TO HIDE YOUR EMOTIONS
You're comfortable to cry in front of her, because you know she'll cry and experience your pain with you rather than tell you to stop.
(Credit: www.elitedaily.com)
12) YOU CAN SPEAK YOUR MIND
You don't sugar coat things just to make it sound better. Both of you can share each other's opinions without being offended, and value what the other has to say.
(Credit: www.tumblr.com)
13) THERE'S NEVER A DULL MOMENT… LITERALLY
All you need is each other to have fun. Whatever the situation, the both of you can find a way to goof around.
(Credit: www.pictonianproductions.devianart.com)
14) THERE IS COMPLETE TRUST
You trust this person with your life and secrets, and vice versa. Period.
(Credit: www.topyaps.com)
15) YOU'RE IN EACH OTHER'S FUTURE
You both can't imagine the future without the other. You want her there in your college graduation, she takes you out after she gets her first paycheck from her new job, she's your maid of honor, you're the godmother of her kid… etc.
(Credit: www.tumblr.com)
16) SHE STUCK AROUND
When everybody else turned their back and walked away from you, she stayed.

(Credit: www.tumblr.com)
17) YOU NEVER WANT TO LOSE THIS PERSON
Because she is the epitome of what it is to be a friend. She gives "friendship" its true meaning and you know how difficult it is to find that. So you can afford to lose anyone… just not her.
(Credit: www.tumblr.com)
22 | nurse | aspiring doctor