Hipster. The laissez-faire, chic figure that seems plucked straight from a Wes Anderson movie is rampant across the globe these days.
Though some locations are better known as "hipster paradise"—say the U.S.'s Portland or England's Brighton—but Bali is auspiciously growing as the hipster hub du jour. Take Canggu, for example, the coastal village that is slowly accessorized with hipster-friendly joints such as vegan cafes, cold-drip coffee bars, vintage boutiques, tattoo parlors, and barbershops (though this one can be found across the touristy North Kuta area).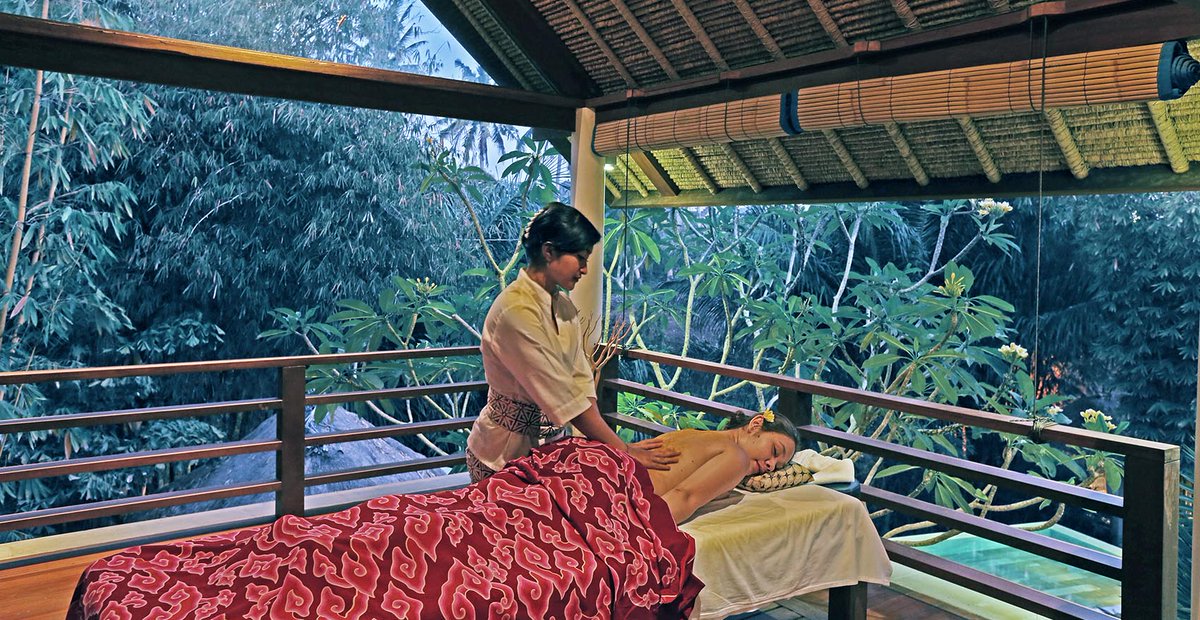 But Canggu is not the only hip area in Bali—Ubud comes close. The difference? Ubud is reserved more for the nature-bound and spiritual crowd as the town's vibe is way subdued compared to its rowdier sister in the north.
For some, it's a place to heal (Ubud means "medicine" in the local language)—and looking hip while doing so.   So what are the best hipster-friendly things to do in Ubud? We'll break it down for you…
#1 Seniman Coffee
One of the favorites of coffee addicts in town. The namesake—Seniman—means "artist" and aims to showcase the artistry involved in concocting their coffee selection, with quality beans sourced from across the archipelago. The location might leave a lot to be desired—it's situated on a small street with no memorable view—but the décor and furniture compensate. 
The interior is dominated by wood and there are comfy chairs and sofas, an infused water refill in the corner, tasty dessert option, and a sought-after outdoor terrace with a row of rocking chairs. The specialty coffee is delicious—including the flat white—and comes with an option of almond, cashew, and coconut milk.  But if you're more into real, unadulterated coffee, then choose the single-origin beans with brewing options includes siphon, pour-over-drip or hand-pull. 
Address: Jl. Sri Wedari No.5, Banjar Taman Kelod, Ubud
Opening hours: 8 am – 10 pm
Phone: +361 972085.
Direction: https://goo.gl/maps/CK8dsPFvM1C95MxPA. 
#2 Tony Raka Art Lounge
Some people love to mix art with their coffee. And in the case of TonyRaka Art Gallery, thankfully the coffee is courtesy of Seniman Coffee as they open a shop inside the gallery. TonyRaka Gallery itself has been around since 1968, founded by master carver A.A. Gede Raka Wirayuda, and is now succeeded by his son. Since then the gallery has evolved from wood carving display to include modern, contemporary art. Certainly not a bad place to sip your morning coffee. 
Address: Jl. Raya Mas No. 86. 
Opening hours: 9 am – 10 pm. 
Ph. +361 9082 435. 
Direction: https://goo.gl/maps/CzAwwx8NaVTctDjs7. 
#3 The Blanco Renaissance Museum 
If Antonio Blanco was still alive today, he would blend in just fine with the hipster crowd. Though you can also call the Spanish-American painter flamboyant what's with his colorful flat cap, scarf, and garnish yet stylish clothes. And entering the two-story shrine that is the Blanco Renaissance Museum, one has the feeling of entering an erotica enthusiast's perverted lair. His paintings mostly depict nude Balinese women (with his wife as the model) in romantic and dreamy brush strokes. It's provocative and salacious, but the best of them always do. I don't mention the top fine Bali restaurant Blanco par Mandiff locate on the Museum complex.
Address: Jalan Raya Campuhan, Sayan. 
Opening Hours: 9 am – 5 pm. 
Phone: +361 975502. 
Direction: https://goo.gl/maps/H36N2GjeFaNT7toQ7. 
#4 Ubud Organic Market
The healthy food and organic lifestyle are thriving in Ubud, more so due to its proximity to permaculture farms that lie in the surrounding vicinity. And for a farmer's market-style option go to Ubud Organic Market, a collection of health food communities that gather under one roof.  Here you can find organic veggies and fruits, fresh, preservative-free jams, soy milk, jamu (Indonesian traditional herbal drinks), artisan bread, and chemical-free beauty products. The Ubud Organic Market opens only on Wednesday and Saturday from 9 am – 2 pm.
Address: UFC Tebesaya (Wednesday) Pizza Bagus (Saturday), Jalan Raya Pengosekan. 
Direction: at Tebesaya, https://goo.gl/maps/F1QfWFc8RbUctPaSA; and at Pizza Bagus, https://goo.gl/maps/bEig4KaLfDJSHzEs8. 
#5 Zero Waste Bali
For the eco-conscious, leading a zero-waste lifestyle is so hot right now. Zero Waste Bali is the perfect place to visit if you plan to minimize your waste output during your stay. Bring your own jar/container and get your (re)fill of coconut oil, organic olive oil, chia seeds, charcoal, ginger powder, Himalayan salt, witch hazel oil, beeswax, organic chocolate, and many, many more. 
Address: Jalan Raya Sayan. 
Opening Hours: Monday – Saturday, 10 am – 7 pm; Sunday, 12 pm – 7 pm. 
Phone:  081353857357.
Direction: https://goo.gl/maps/y6zmid3bxdcdFAvq7.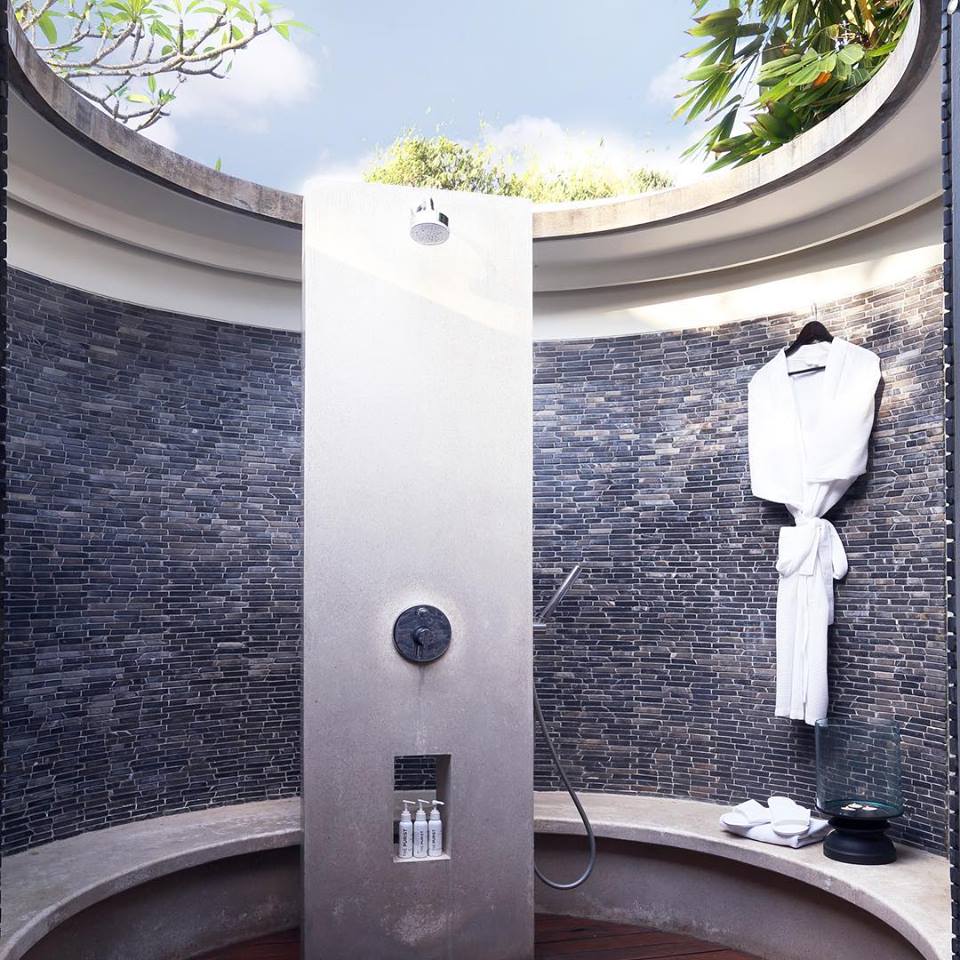 #6 Essential Oil Workshop
If you belong in the all-natural, no-chemicals-please-in-my-skincare-products crowd, then this workshop is for you. Ubud Botany Interactive allows you to concoct your own tropical essential oils utilizing ingredients from surrounding farms. Refreshingly, it's owned by Ubud resident, Dewi, who got her bachelor's degree on botany and agriculture. Further ensuring that you'll leave with a scent to remember…
Ubud Botany Interactive
Address: Jalan Kajeng no. 32A. 
Opening Hours: 9 am – 5 pm. 
Phone:  +361 856-3719-259.
Direction: https://goo.gl/maps/2zTfnNjs1Zx48rVG9. 
#7 Ecstatic Dance
Do you know what they say to make you free of inhibition? No, not how fast to get inebriated, but dance like nobody's watching! And ecstatic dancers definitely follow that advice religiously. The dance is supposed to let go of any suppressed emotions through every part of your limbs—and it does feel liberating. Music can vary from Zen tunes to hip-hop to R&B to whatever's hot on the charts right now. Popular places to try is The Yoga Barn (https://goo.gl/maps/D7LxRtEmJfavweUb9) and Paradiso Ubud (https://goo.gl/maps/gybyKnN3YY8mzGfn6) who holds the dance regularly. 
#8 Paradiso Ubud
Speaking of, Paradiso Ubud gives you that community public screening that is egregiously rare these days. They'll screen regular screening with film selection ranging from the arthouse, documentaries, to blockbusters, and you can also rent the cinema for a movie night with your posse. However, Paradiso Ubud isn't just that—it's kind of a one-stop entertainment center that you probably can only have in Ubud as a boutique, art gallery, the vegan raw bar is on the table, as well as weekly programs like the aforementioned ecstatic dance and even sing along sessions! 
Address: Jalan Goutama Selatan. 
Phone: +6285100835545.
Direction: https://goo.gl/maps/gybyKnN3YY8mzGfn6. 
#9 The Charming Goutama Street
The narrow street of Jalan Goutama is the hippest area in Ubud. It's a one-way street filled with charming houses, graffiti street artworks, and rows of cafes serving a smorgasbord of delicious cuisines from the local nasi campur to Japanese, French and Laos cuisine options; interspersed with boutiques, natural skincare shops, and massage parlors.  Taking a stroll at night is best as cars are banned from passing and the lights add that extra sheen to the neighborhood.
Direction: https://goo.gl/maps/uzdzQ2Ey8xHn5iMc9.  
#10 Collectible Homeware
If collecting hip and vintage homeware is your thing, then Ubud provides them by the plentiful. For quirky, play and shop at Tamara Danielle's (https://goo.gl/maps/ghJqaDn1Hy97e9Kn9) ; for cute antiques, Eclectik Asia (https://goo.gl/maps/bxNuQogLaiNz6UGm9) is as eclectic as it gets; and for more refined yet still hip homeware, Gaya Ceramic Art Center (https://goo.gl/maps/qNgthAzmRqreLHgP9) is your best bet, plus they also offer ceramic-making workshop so you can finally bring home a worthy souvenir—handmade by you!
#11 Sukawati Art Market
Experience the local market scene at Sukawati market, the place to be to look for local handicrafts, accessories, sarongs, and other take-home paraphernalia that'll add that local aesthetic to your crib. Prices aren't fixed so this is where learning the local bargaining language will come in handy. 
Address: Jalan Raya Sukawati.
Opening Hours: 6 am – 6 pm. 
Direction: https://goo.gl/maps/r7ffaNvbr3nqpfZu7. 
#12 Let's Get (Co)Working!
These days, WiFi is a need. And if you're a digital nomad, a co-working space is the best place to connect. Luckily, Ubud is home to many co-working spaces, the foremost being Hubud that not only gives you the best WiFi connection in town, but also offers regular classes and workshops pertinent to a digital nomad's needs. Having a hut-like architecture with a verdant rice field view is a bonus. Other special mention: Outpost, who has a co-living option complete with a swimming pool.  
Hubud
Address: Jalan Monkey Forest no. 88X
Opening Hours: open 24 hours, except Sunday (9 am – 12 am). 
Phone: +361 978073.
Direction: https://goo.gl/maps/H8X7DrkwtRfRmCo9A. 
Outpost
Address: Jalan Raya Nyuh Kuning
Opening Hours: open 24 hours
Phone: +361 9080584
Direction:https://goo.gl/maps/mFb68QS2dt4HFogo6. 
#13 Locavore
For the die-hard foodies and eco-conscious crowd, Locavore is a must-try. The food is of the fine dining variety and you'll be served five to seven dishes from the "locavore" or "herbivore" option that mixes European and Indonesian dishes. And we love their sustainable policy: from their locally-sourced food, the nose-to-tail, free-range, and cruelty-free philosophy for the meat (they have their own charcuterie) to the recycled wood-based furniture. It's one of the most popular restaurants in Ubud so a reservation is required. 
Address: Jalan Dewi Sita 10. 
Opening Hours: Tuesday – Saturday (12 pm – 2.30pm) for lunch; Monday to Saturday (6 pm – 10 pm) for dinner.  
Phone: +361 1977733. 
Direction:https://goo.gl/maps/TDDuujGJGqrqVuA29. 
#14 Room 4 Dessert
Care for some artisanal dessert? Bringing the fine dining aesthetic to the world of desserts, Room4Desserts is the brainchild of renowned chef Will Goldfarb who relocated to the island from New York. The delectable cakes mostly use native ingredients mixed with unusual choices—how about some Whiskey Torture made from pineapple, whiskey, tarragon, mango, clove, and java pepper? It's surprises like that that keeps our sweet tooth coming back for more. 
Address: Jalan Raya Sanggingan, Kedewatan, Ubud. 
Opening Hours: 5 pm – 11 pm. 
Phone: +62 81337050539.
Direction: https://goo.gl/maps/DmDdBWn3BsEWTyLp6. 
#15 Dirty Martini at Naughty Nuri's
Now, looking at Naughty Nuri's might not compel you to think that it's a martini serving place. But stranger things have happened: the roadside warung (traditional food stall) with ordinary tables and benches does indeed serve a strong, classic gin martini, served deliciously ice cold. Oh, Naughty Nuri's—a mainstay for more than two decades now—is actually more famous for their pork ribs, but who knew it makes a great pairing? 
Address: Jalan Raya Sanggingan.
Opening Hours: 11 am – 10 pm. 
Direction: https://goo.gl/maps/GRxTDqJr6HnwwNtr5.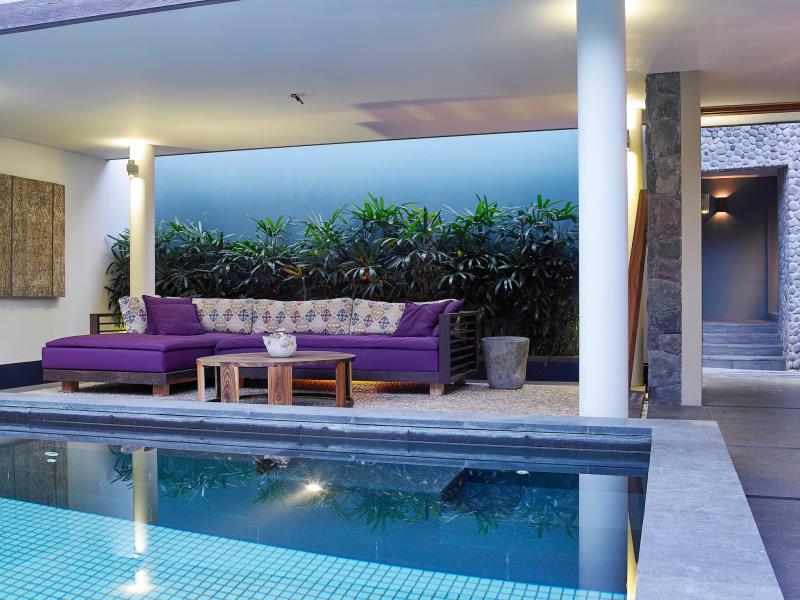 #16 Live The True Ubud Luxury Accommodation ad The Purist Villas and SPA
Nestled amidst tropical Ubud greenery, relaxing stays await in luxurious modern Balinese-style villas design by famous hotel designer Alberto Cortes. Featuring a landscaped pool with a sundeck, The Purist Villas feature a vegetarian and Indonesian restaurant with amazing breakfast service in your private pool deck.
Situated behind a traditional Balinese village, This getaway Ubud resort is 25 minutes' walk or 10 minutes with the resort bike from central Ubud. It is a 1-hour drive from Ngurah Rai International Airport and offers free parking.
Tastefully designed villas offer a rich blend of traditional and modern with Balinese craftwork and fine wood furnishings.