Getting jobs a good paying job is getting harder by the day and demands a lot of hard work and sacrifice. That is why getting a new job calls for a celebration to congratulate the celebrant of his or her achievement. To properly show your jubilation for the celebrant, you need to get ideal congrats gifts for the celebrant. But what do you consider as an ideal congratulation gift? Here are 12 great congratulations gifts that will impress the celebrant.
Flowers for Her
                                   lolaflora.com
Flowers are great congrats on new job gifts for anyone, not just ladies and you can't go wrong with a bouquet of fresh flowers as a congratulations gift. To make this gift even special, make sure that they are meaningful. Flowers are full of symbolism making them perfect for any occasion. When looking for congratulations flowers, go for a colorful bunch that elicits excitement to the celebrant and that party at large. If the person celebrating the new job is your love, then red congratulations roses will be appropriate for a floral gift.
Congratulations Socks for Him 
                                       www.tinywhitelies.com
New socks have this incredible feeling that makes you want to jump and reach for the skies. Yap, leave your man feeling excited about his new job by getting him a pair or pairs of new socks. Men work so hard and may fail to realize that it's time to get new socks. This is a great gift that will definitely impress him.
A Laptop Bag for Both 
                                                       www.flipkart.com
If you have a friend who is celebrating a new job, a laptop bag is a great practice that will surely help him or her move around a laptop without the risk of getting damaged. Don't just go for color and comfort, but also the safety of the laptop. There are several colors to pick from but choose s neutral color that blends with any attire.
A Water Bottle 
                                   outdoorsymama.blogspot.com
A water bottle is another great gift that is hardly thought about. So, as you are making your way to the celebrant's party or home, grab yourself a fancy water bottle to present as a gift. The summer heat can really get wear someone down, but with a water bottle that can be refilled with fresh cool water, he can feel re-energized for that new position.
A Desk Plant 
                                          www.gardeningknowhow.com
A desk plant is not only great to look at but also improves the well-being of an individual by bringing fresh air to the working environment. You can get a desk plant from your garden or have it delivered from a flower delivery service like Cosmea Gardens who are always there to sort you with whatever plant, congratulations images with flowers or flower arrangements you are looking for to better your occasion.
A Back Pack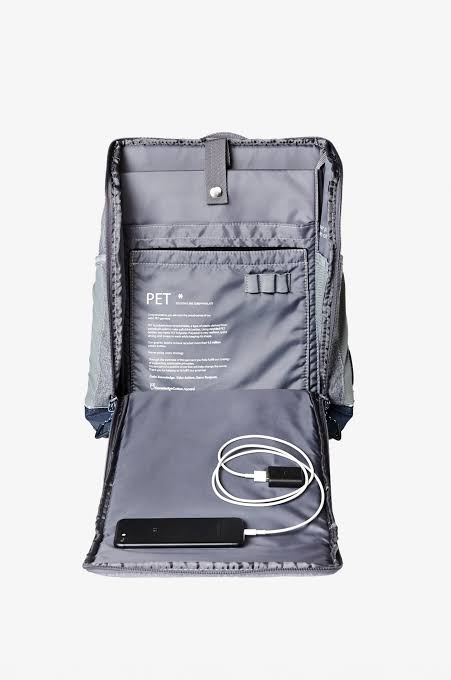 www.grampastore.com
A back up is another great practical congrats gift that anyone will like. It has numerous functions including carrying your laptop and other tools of the trade. You can get one that has side compartments to carry accessories like water bottles or even a notebook.
A Bottle of Wine 
                                             www.olive.com
It's a celebration and a great celebration calls for a fine bottle of wine. While you are rushing to attend the congratulations party for your colleague, why not grab a bottle of the finest wine to help her get into the party mood. No matter how many bottles of wine are there, there is always room for more.
A Wall Art for the New Office 
                                          www.amazon.com
Anyone will appreciate good art, especially for the new office to bring forth that classy elegant mood. If your friend has just landed a great job that he has always wanted, this will be a great gift as office décor. Just make sure that the piece of art is incredible at any angle.

Homemade Grabs
                                 www.goodiegoodielunchbox.com
If you are good at preparing delicious homemade food, it is time you put your talent into good use by preparing a cake, cookies, or a basket of fresh gingerbread. Make him feel that all his efforts were worth it and it's time to reap the fruits of his labor.
A Coffee Mug for the New Boss 
                        www.amazon.com
Coffee mugs are classy and quite symbolic for a new job. Although it is a cliché gift, it is quite impressed depending on the words engraved on it. Make the message unique and exciting when buying an awesome coffee mug for your friend who has just had a promotion and is now the new boss of the company.
A Personalized Golf Ball 
                                                     www.gifts.com
If you want to impress that male friend who of yours who's gotten a new job, then buy him a personalized golf ball to help him celebrate. To make the gift special and unique, put his name on it and he will surely appreciate the gesture. A bouquet of flowers from Cosmea Gardens will compliment this gift perfectly.
A Congratulations Bracelet for the Boss Lady
                                 www.thelittlekeepsakecompany.co.uk
Make that special lady look stunning as walks into the new office with an awesome congrats bracelet that is quite stylish and classy. You can get her gold or silver which are both good colors that symbolize wealth and royalty. You can also personalize this gift by giving engraving it with her name or initials. There are also plenty of congrats gifts out there that I have not mentioned in this list. If you feel like you need to make a great impression, always go for a practical gift that may prove useful for the recipient.
A family possessed business,with numerous long periods of experience on cut blooms and plants! Ready to execute conveyances all over Cyprus including urban areas like Larnaca, Limassol, Paphos, Paralimni and Nicosia. Cosmea Garden is the best place to buy flower online and we have wide verities of [...]