Warmer days call for a refresh - restock on that sunblock, dust off your flip flops, and wipe away all signs of winter. Spring cleaning may never become an effortless task, but Flipp can help make it a bit more manageable.
Whether you're on your phone or desktop, flipping through the circulars in the Flipp app makes shopping for spring cleaning a breeze. Click on the shopping list feature, input your spring cleaning shopping list and the app will automatically find deals and curate your shopping list all in one place.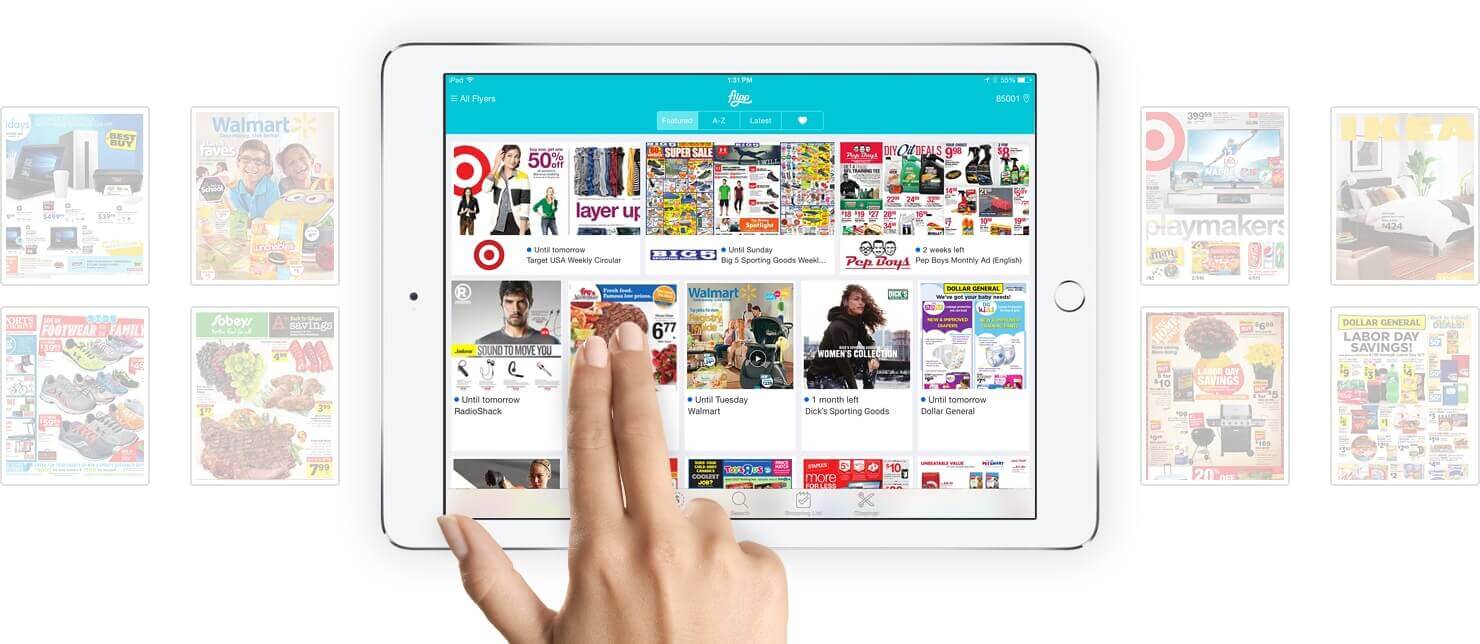 Think you're missing something? Flipp through all of your local circulars to see what's on sale that week that you might have missed then tap to "clip" the item and it will automatically add to your shopping list.
Check out the below for more on how Flipp works:
How it works:
Flipp is a free shopping tool that brings you all of your weekly circulars, coupons and shopping list at your fingertips so you can easily plan your shopping, find the best deals and save more money each week
Flipp has a shopping list that automatically finds local deals for the items on your list and makes it easy to stay on track at the store
Key In-App Features:
Flipp has enhanced the in-app Shopping List with three new features - Photo List, Sync and Store Mode-- to make weekly shopping easier and fun
Photo List - Upload a photo of your  handwritten shopping list and it will appear digitally in the app
Store Mode - Store mode (in beta) sorts your shopping list by store aisle to help you find what you need and get in and out of the grocery store faster
    Family Sync - Sync your Flipp shopping list with a friend or significant other and stay connected. Cross off items as you shop and your partner see your updates 
Flipp App vs. Flipp.com
         Flipp App
Visit the Apple Store or Google Play to download the free app
Enter your zip code to find localized fliers and deals
Browse through the weekly circulars you love or search for the items you need to get the most savings
Build your Shopping List in-app or upload a photo of your handwritten shopping list with the Photo List feature and then Flipp will find your local deals to make saving easy
Check off items at the store with just one tap to keep you on track
Clip coupons right to your rewards cards for instant savings at the checkout
   Flipp.com
Flipp.com is a great resource to use to plan your shop before you head to the store
Flipp.com is perfect for the shopper who likes to plan on their desktop
Flipp.com is fully integrated with the app - everything you do on your desktop syncs up with the app so you can take your shopping list, plans and deals on-the-go.
You Might Also Like
Anthony Bowles is one of the youngest sought out journalists in the media world. He has had the privilege of interviewing today's most well-known celebrities as well as being in the entertainment and fashion world.