Marcia Nasatir, Hollywood glass-ceiling breaker, was honored with a Lifetime Achievement Award at the 22nd Annual San Antonio Film Festival.
The 22nd Annual San Antonio Film Festival put women in film front and center this year.  The festival gave its Lifetime Achievement Award to Marcia Nasatir, San Antonio native.  Marcia achieved success as a producer and as the first woman to serve as vice-president of production at a major Hollywood studio, United Artists.  She later served as President of Johnny Carson Productions. Nasatir has been involved in some the most lauded films of our time, including "One Flew Over the Cuckoo's Nest," "Rocky," "Carrie," "Three Days of the Condor," "Apocalypse Now" and many others.  Nasatir also had a brilliant career as an independent producer, with films such as "The Big Chill". 
A documentary of Marcia's life in the movies, "A Classy Broad", directed by Anne Goursaud, also was part of this year's amazing lineup of films.  Through interviews, stock footage, and Marcia's own narrative, this "untold Hollywood story" will inspire women and men alike.  Watch the trailer here. 
However, the San Antonio Film Festival did more than just give Marcia Nasatir an award.  Film festival director Adam Rocha has started a movement.  There is currently a petition you can sign to urge the Board of Governors of the Academy of Motion Picture Arts and Sciences to name an award in Marcia's honor.  Please support this petition.
The San Antonio Film Festival had more girl power to go around.  I was honored to be part of the festival's inaugural "Women in Film" panel, moderated by Laralee List, with panelists Wendy Keeling and Lisa Cirincione.
Hopefully more festivals will follow Adam Rocha of San Antonio's lead and continue to showcase talented women making brilliant films. To learn more about San Antonio Film Festival, click here.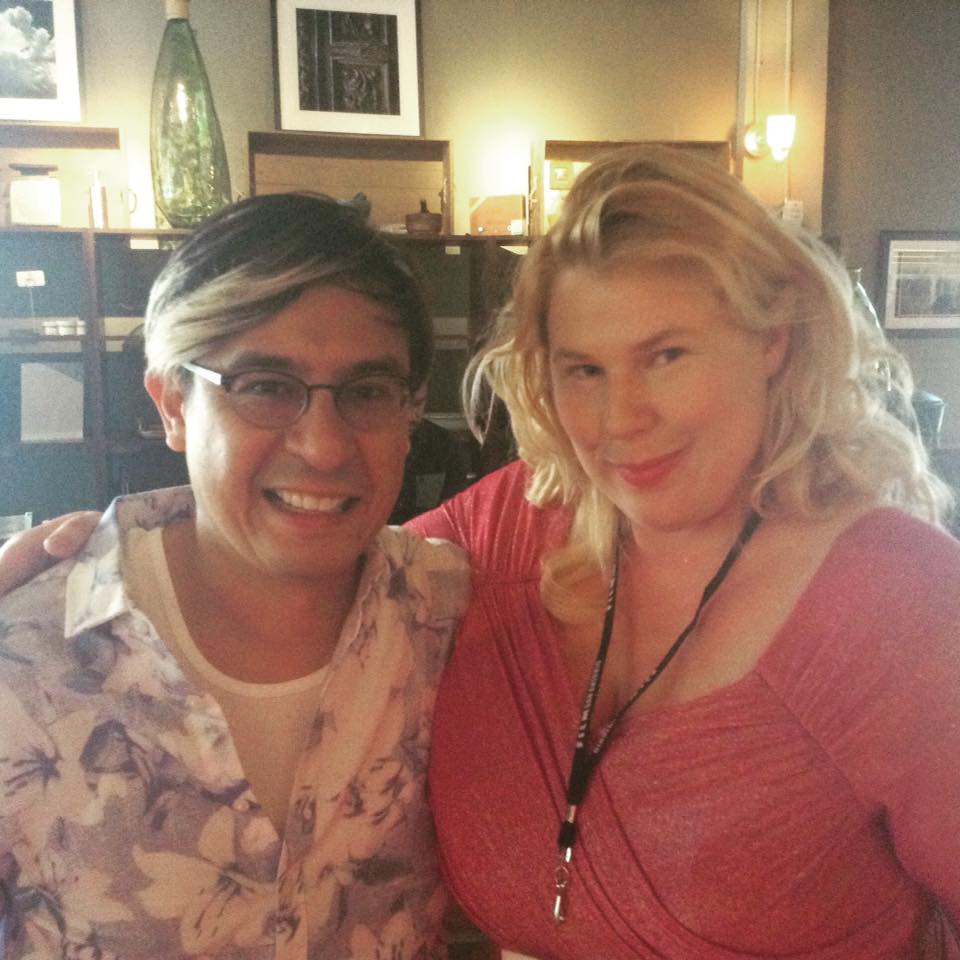 Adam Rocha, film festival director, with "Women in Film" panelist Kristin West.
Producer and actress Kristin West is a Texan talent with cosmopolitan appeal. Raised in rural south Texas, West's training includes the Globe Theatre in London, the American Academy of Dramatic Arts and the University of Texas Semester in Los Angeles Program. West graduated from the University of [...]