Record Keeping
Always keep your records up to date. This would include contact
information, investor information, Business Plans, attorney information,
accounting, everything you touch regarding your goal. In addition, keep
your files on your computer backed up and current. First, you never
know when you are going to be asked for a specific document and need
to provide quick turn-around. Second, computers do crash and it would
be a disaster if all of your information were suddenly gone.
This one is just common sense keep a record of what you would need if you lost your phone you computer and your memory all in one day. Having a back up is always a good idea be smart about it and keep it safe.
If you are interested in learning more about how I create these simple little videos to share on YouTube, my blog and other sites and have created a total freedom lifestyles using my laptop and an internet connection from anywhere, click the link above the video. I will see you in the next video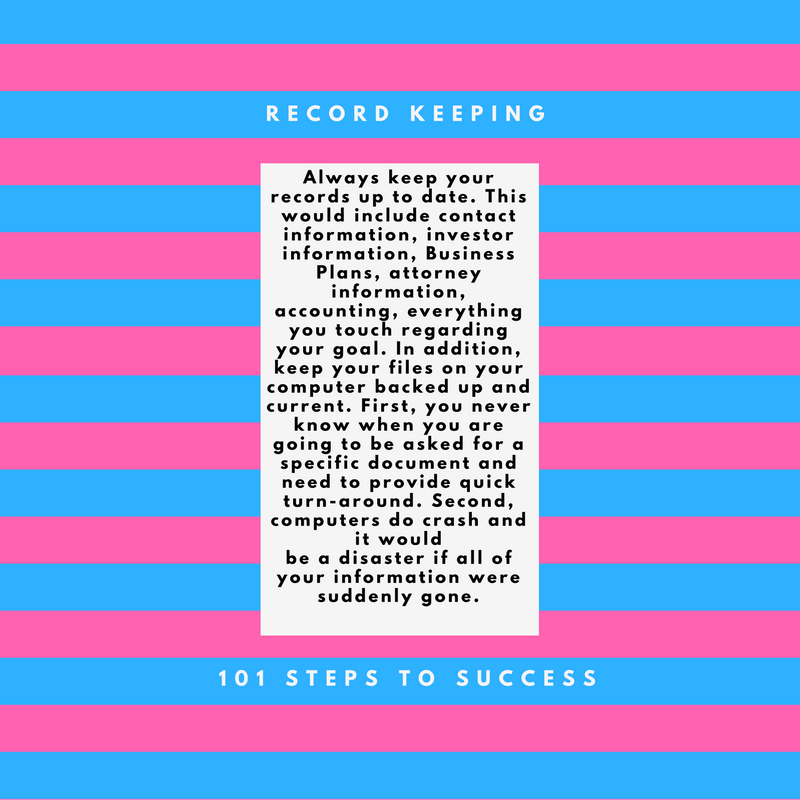 You Might Also Like
It is because I find the written word so very compelling that I want to share my story with you. I am single mother of a 4 year old boy. Just because I am single does not mean I am not an amazing mother. I get both roles of mother and father and yes that can be stressful. Learn, Do, Teach. I [...]