An adult day care is preferred by several adults as an independent and convenient way of assisted living as compared to the nursing homes and institutional care. The modern hectic lifestyle has eventually proven to be a major contributor in enhancing the stress and burden of life; it becomes difficult for one to ensure proper care and nurture to their parents and elderly adults of the family. Hiring a personal daycare assistant for the seniors is the finest way of showing your respect and honor towards your parents. Here are some of the benefits of hiring a senior aide.
Independence and Enhanced Living
Several day care services focus on providing proper medical assistance for the elderly patients who wish to stay at their convenience and love to stay at their adored home. Many people often prefer to stay in medical nursing homes that can be a good option if you are habitual of visiting outside away from your home and your dear ones, but if homesickness is your weakness, appointing a senior aide is an ideal choice. As a personal assistance, it is the duty of the assistant to serve you with the finest day care services without compromising on security and medical attention. Apart from the medical consideration, these senior aides are responsible for your daily nurture and care including bathing, toileting, and feeding. You can choose a reliable service provider by searching on the internet; there are a number of reliable service providers offering best in class services.
Medication and Nutrition Care
The assistive living is an excellent way to ensure proper medication and nurture for your elderly adult parents and relatives who are totally dependent on you for their daily routine. The senior aide services ensure proper to take care of your parents when you are not available for them and always concerned about their health and well-being. You can also monitor your parent's current condition through various adult care gadgets that can ensure you proper monitoring of your adult's current situation but are not reliable as an assisted care provider. Apart from this, the caregiver's top priority is on providing adequate nutrition that is primarily important for the physical and mental well-being of an aged person. They focus on a dietary plan that contains equivalent nutritional value including meals for diabetic and blood pressure patients along with proper medication. 
Cost-Efficient Alternative
For those seeking proper attention and care without spending huge bucks on nursing homes and other similar institutions, personal assistance is a reliable way of day care and nurture. Apart from this, the personal assistants are specially trained to manage any emergency situation and will provide necessary first-aid and medications to the seniors who are under medical supervision. On the other hand, the nursing homes charge a lot of expenses and are unable to provide a home-like environment and eventually stress the adults. Home assistance services provide convenient living without staying far away from your beloved home.  You can easily contact a renowned service provider to offer an assistive support for your dear ones.
Supervision of Chronic Conditions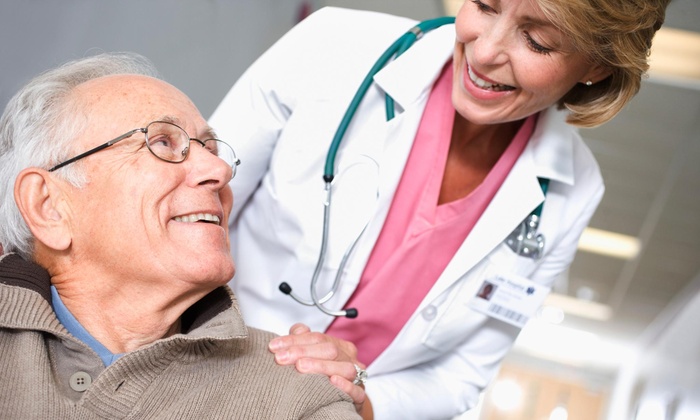 If you are looking for a careful medical monitoring for your parents having some chronic ailment, senior is the trusted way of providing finest care and nurture as compared to the nursing homes and institutions, and you can save a lot of hard-earned money. You just need to hire a personal assistance service provider through a renowned agency. You can also hire your relatives or neighbors as a senior aide as per the new CDPAP program passed by the government. In this program, you can quickly engage your dear ones and pay in return the adequate amount that they deserve. This can be the best thing about hiring senior aide services for the sake of your elderly adults. You can search the web for the policies regarding the hiring of your relatives and friends as your personal assistance.
Conclusion
Personal aide services, if chosen from a renowned service provider, can be fruitful in providing the best in class care and nurture at the patient's convenience. Numerous agencies are claiming the finest day care services for the sake of the older adults; you need to verify the service provider so as to ensure professionalism and years of experience the same field.
You Might Also Like
Keeping it simple, I would say I am a simple whacky kid :) whose mind is always open to learn more and more in this expanding universe. Another quality that I possess is- Even when the house is on fire, I try to keep a cool head. I have the right mix of education, creativity, organisational [...]