What is the most important thing I know about Anatomy? Unlike my Pre-Med, Bio, and Nursing friends, I wasn't required to take the course * drums please*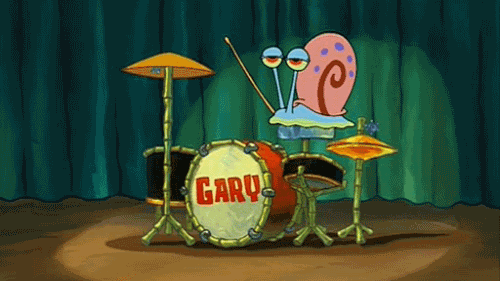 But in all seriousness, I wish I took some form of Anatomy in Middle and High School or it would have nice to learn about my sexual organs in Sex Ed. I know, I know, some of us took Biology, learned that knee bone connected to the leg bone song, but let's be real, we learned more about plants and the "circle of life" aka more earthy things than about our bodies.  It would have been nice to learn about my reproductive organs and their function. For example: How testicles produce testosterone (apparently, it's a sex hormone) or even the basic " How Many Holes Do Women Have" *whispers, it's three* you'd be surprised how many women/girls don't know this.
I think it would have made a world of difference if we added Anatomy to our sexual education course. Here are some new/old things about our bodies that would have been nice to learn in Sex Ed or in general:
The skin is the largest organ, with sensitive nerves all over our bodies, so that any body part may be stimulated for sexual arousal. In this way, too, our skin is our biggest sex organ -we also have an area called the erogenous zone: places on the skin that are sensual to the touch i.e the nipples (for both male and female) or even your neck. 
Check out: Healthy Women's Erogenous Zones You Might Be Neglecting
Did you know: We have two types of sex cells (gametes)
Fact: Penises have glands --the prostate gland is technically called the male "g spot" and it's shaped like a walnut BUT it also produces fluids that help's the sperm "basically, swim and move around"
OR
That random/awkward question friends/strangers ask me every year: Last year, I was asked if I knew how many "holes" I had. At first, I was like, I have one mouth and then she was like, NO *whispers, I mean down there* 
My response: Oh, 3- the anus, urinary opening (pee hole), and the vaginal opening
Their response: Omg, am I the only one who didn't know that?
No, you are not, there are many individuals who don't the answer to this and more and there's nothing to be ashamed about. Not going to lie, I assumed the cervix and the hymen were the same things.
Hymen: Covers the opening of the vagina. It is a thin piece of tissue that has one or more holes in it. Sometimes a hymen may be stretched or torn when you use a tampon or during a first sexual experience. If it does tear, it may bleed a little bit
Cervix: The narrow entryway in between the vagina and uterus. The cervix is flexible so it can expand to let a baby pass through during childbirth.
* Check out the Beautiful Service Project's How Your Cervix Looks* 
Hopefully, I'm not the only person who thought they were the same things. Thank goodness for Planned Parenthood, Woodhull Foundation and so many other organizations that still teach comprehensive sexual education, create workshops for all ages, and etc. Wanting to know more about your reproductive organs and their functions is not something you should be ashamed of and asking questions about your body is also something you shouldn't be afraid to do (especially with your doctor). 
Fact: the left breast is usually slightly larger than the right *There's nothing Wrong With You.
ONE MORE THING!
Check out the Inned Body to learn more about the male and female anatomy 
You Might Also Like
Breaking down sexual health barriers by speaking on taboo topics and providing you with credible resources and personal stories.