All this year you've probably heard about CBD and its many benefits. It's safe to say that CBD is on its way to become a go-to solution for many health conditions - inside and out. As the CBD market continues to grow rapidly, even more so now with the signing of the Farm Bill, new products are popping up everywhere, however, there are a few that stand out. 
If you're new to the CBD craze, be sure to check your location's laws on CBD, and most importantly, consult with your doctor before use. CBD is not a one size fits all solution. What products may work for some, may not work for you. 
The holidays are right around the corner and we've narrowed down a few CBD-infused products that will make perfect gifts for everyone on your list that's obsessed with CBD.
Stocking Stuffers $30 & Under 
AUR Body is pretty new to the CBD world, just launching less than a few months ago and already have rave reviews for many reasons. It could be AUR's 'out of this world' packaging, aesthetically pleasing IG feed, or their delicious watermelon gummies that combat anxiety and more. 
Various studies have proven that CBD is also great for pets. If you or the person on your list has an aging pet, CBD is the best gift you can give. Veritas Farm offers pet tinctures in 100 ($19.99) and 200mgs [$29.99}, in two flavors: tuna or bacon. 
Essential oils have a variety of wellness benefits. Plant Juice Oils offers roll-on style essential oil blends that may be a solution to help you get the sleep, energy, or relaxation you're been missing.



For The Holiday Party
Get the party chill with CBD-infused sparkling water in beautiful, gift-worthy glass bottles. Available in three flavors: grapefruit, cucumber mint, and strawberry lavender and are sold here. 
Finally, a 12-pack that's actually good for you. Hempd Infusion Flavored Water consists of 5 milligrams of CBD which can promote cognitive support, balancing, and comfort. The flavored water is available in dragonfruit, pineapple coconut, peach mango, and raspberry lemonade. 
Hosting a holiday get together can be stressful. Bliss by 1906 is a great gift idea for your (Colorado-based) holiday party hosts. Infused with 5 mg of CBD and THC, this peanut butter cup edible is both tasty and predictable - available in either milk or dark chocolate.
A great gift idea to get everyone in the holiday spirit (literally). The Holiday Trio CBD pack by Kannaway features three, 1oz seasonally flavored tinctures in Gingerbread, Mint Chocolate, and Pumpkin Spice; containing 100 milligrams of CBD. 
For The Person Who Has Everything

For the person on your list who's has everything, Lord Jones is the answer. Manufacturers of the world's finest CBD-infused products, Lord Jones, sets a new high standard for CBD confections with the all natural, limited edition Holiday gumdrops in flavors Sugarplum and Mango Chili. The packaging is so aesthetically pleasing that gift wrapping is optional. These flavors will disappear by December 31st, and comes in a pack of nine, with approximately 20 mg of CBD per/gumdrop.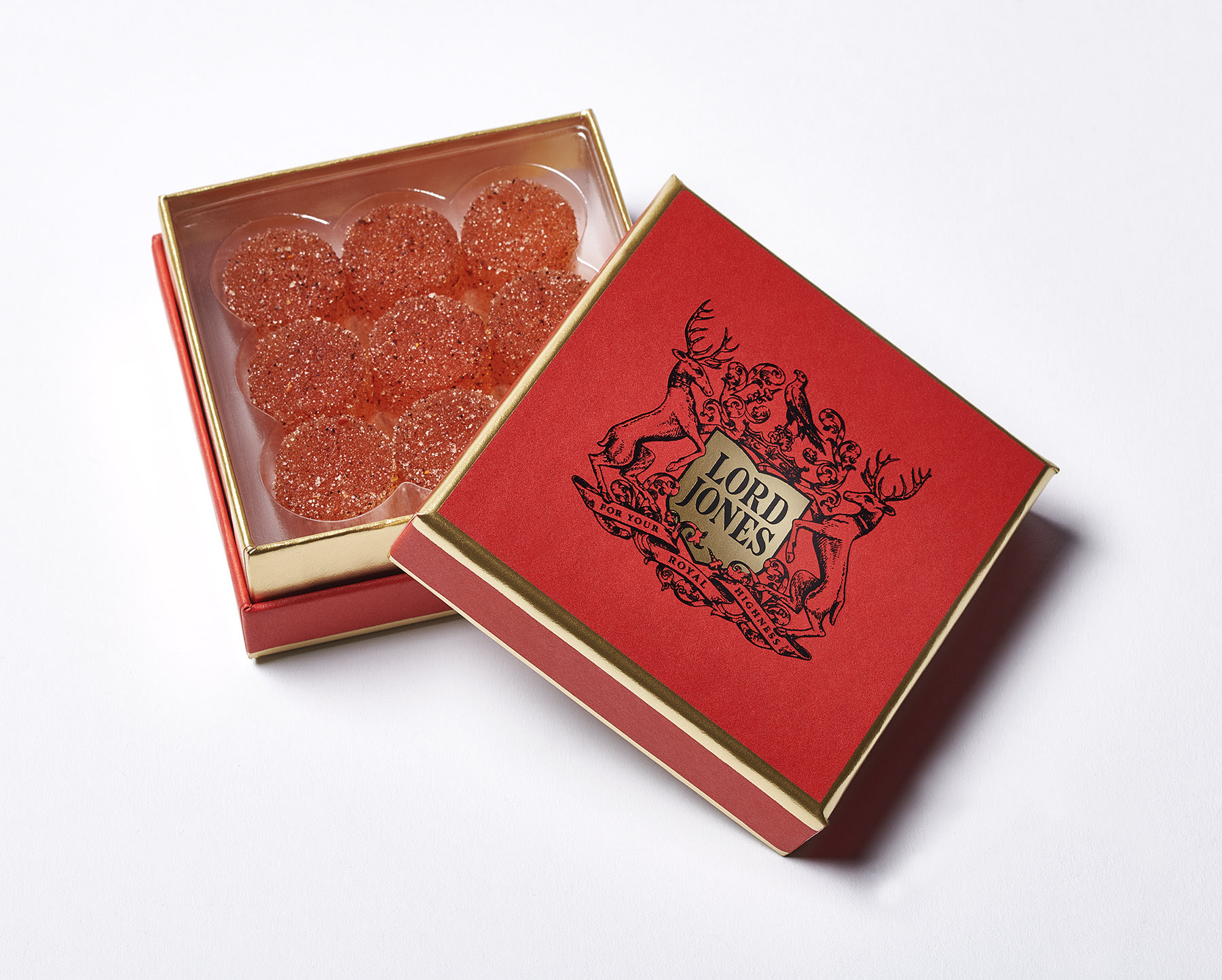 For The Jetsetter 
A great value and gift for the traveler who loves CBD. This skincare travel pack  includes 10 TSA-friendly skincare items that last about two weeks. 


For The Parents  
Introducing your parents to CBD? Glacier Wellness offers discreet CBD-infused salve perfect for relief of sores, aches, joint pain, and inflammation 




For The Minimalist 
Rosebud CBD offers 350, 700, and 1000 milligram CBD, the doses differentiated by three colors. Rosebud is a female owned and operated in Weehawken, New Jersey. Founded by Alexis Rosenbaum, after discovering the benefits of CBD, but finding a lack of brands that fit her lifestyle, she quit her job to create Rosebud's proclaimed most pure, versatile, and transparent CBD. 




For The Beauty Lover
While Mary's Nutritionals carry other CBD-infused products, a great gift idea for the beauty lover who's obsessed with CBD is the PURIFY dead sea mud mask, an online exclusive consisting of minerals found in the Dead Sea. This mask will leave your skin super soft, hydrated, and feeling fresh.
                               
For The Vegan 
For the animal lover on your list, Sunday Scaries are perfect for the vegan in your life who loves CBD. 


For The Hustler 
Humboldt Apothecary offers various great tasting tinctures for California-based cannabis enthusiasts to battle symptoms of pain, anxiety, stress, and other woes that often slow you down from doing the work you do best. 



For Yourself, But Also A Gift That Gives Back
Not Pot is another CBD brand offering CBD-infused gummy bears. In the past, they offered super delicious chocolates that aided anxiety, put you to sleep, and made stress disappear - these gummy bears do the same. Don't' be fooled. Not Pot goes beyond offering just chic CBD-infused products, the brand does not only an amazing job of informing their community about the ever changing cannabis landscape, but also gives back. Not Pot supports the non-profit organization, The Bail Project, paying bail for one person in need, every month.