If there's one thing wealth oriented individuals value, it's the company they keep.
You can always make more money.
You can always create new projects.
But the more successful you become, the less time you can afford to waste.
Your ever-growing network becomes one of your most valuable assets. If you surround yourself with people who inspire you to keep growing, you'll continue to evolve both as an entrepreneur and a person.
This is why wealthy, successful and powerful business owners are almost always part of some exclusive club, mastermind or community. 
They appreciate the only way they will continue to grow is to connect with the best, and this list of exclusive membership clubs I'm about to share with you is full of these type of people.
If you're a wealth oriented person who not only wants to grow your business, but your personal brand and network as well... you may want to consider joining one of these as soon as possible...
Fees: starting at $10,000 per year
The Billionaires Society is a service that provides access you cannot buy with a credit card. Founded by millennial powerhouses Jules Schroeder and Virginia Salas Kastilio, The Billionaires Society not only provides an exclusive network of industry-best individuals, but creates unique experiences, dinners and events around the globe. 
This society gives you access to experiences money cannot simply buy, alongside people you cannot usually "just" meet.
Click Here to learn more about The Billionaires Society...
2: Capital Club, Dubai
Fees: starting at $15,000 per year
The Capital Club is a private business club in the Middle East, considered one of the premier places to close deals in the world. Membership to this club is not easy to come by, as all applicants must be recommended by at least two present members.
But if you want to surround yourself with top executives, billionaire business owners and royalty, this is the membership club for you.
Click Here to learn more about Capital Club, Dubai...
Fees: $2,000 joining fee + $2,000 per year
Located in the heart of London, The Arts Club was founded in 1863 by visionaries in the art, literature and science scenes. Today it provides the perfect backdrop for the creative community, offering exclusive access to the best events, artists and creative networks around.
Click Here to learn more about The Arts Club...
4: The Kee Club, Hong Kong
Fees: $2,500 per year
This exclusive club gives you access to celebrities like Bill Clinton, Michael Jordan, Gwyneth Paltrow, Mick Jagger and Sting. Through once-in-a-lifetime events, this is the perfect place to meet like-minded people in a spectacular setting.
But membership is only through referral, meaning you need to search your existing network to see who you know that's already inside...
Click Here to learn more about The Kee Club...
5: The Club at The Ivy, London
Fees: $1,000 joining fee + $2,000 per year
This is another great club for spotting celebrities, as members include Elton John and Tom Cruise (plus, David and Victoria Beckham had their engagement party here in the 90's). 
Famed for its dining, this is the "the" place to hold your important meetings in London. A sure way to impress your network, and meet up with the capital's finest.
Click Here to learn more about The Club at The Ivy...
6: Roppongi Hills Club, Tokyo
Fees: $11,500 joining fee + $1,750 per year
The Roppongi Hills Club provides a 360-degree view of Tokyo, and hosts some of the world's most important business and political leaders. With access to seven restaurants and two clubs -- and an array of member-only events -- this is one of Asia's premier places to rub shoulders with the best-of-the-best.
Click Here to learn more about Roppongi Hills Club...
7: Cercle de Lorraine, Brussels
Fees: $2,000 joining fee + $2,000 per year
Set in the historical city of Brussels, Cercle de Lorraine hosts some of Europe's leading business figures, economic and political influencers, and royalty across the continent. With exclusive access and regular events, this is one of the best places to network in the whole of Europe.
Click Here to learn more about Cercle de Lorraine...
8: Soho House
Fees: $2,800 per year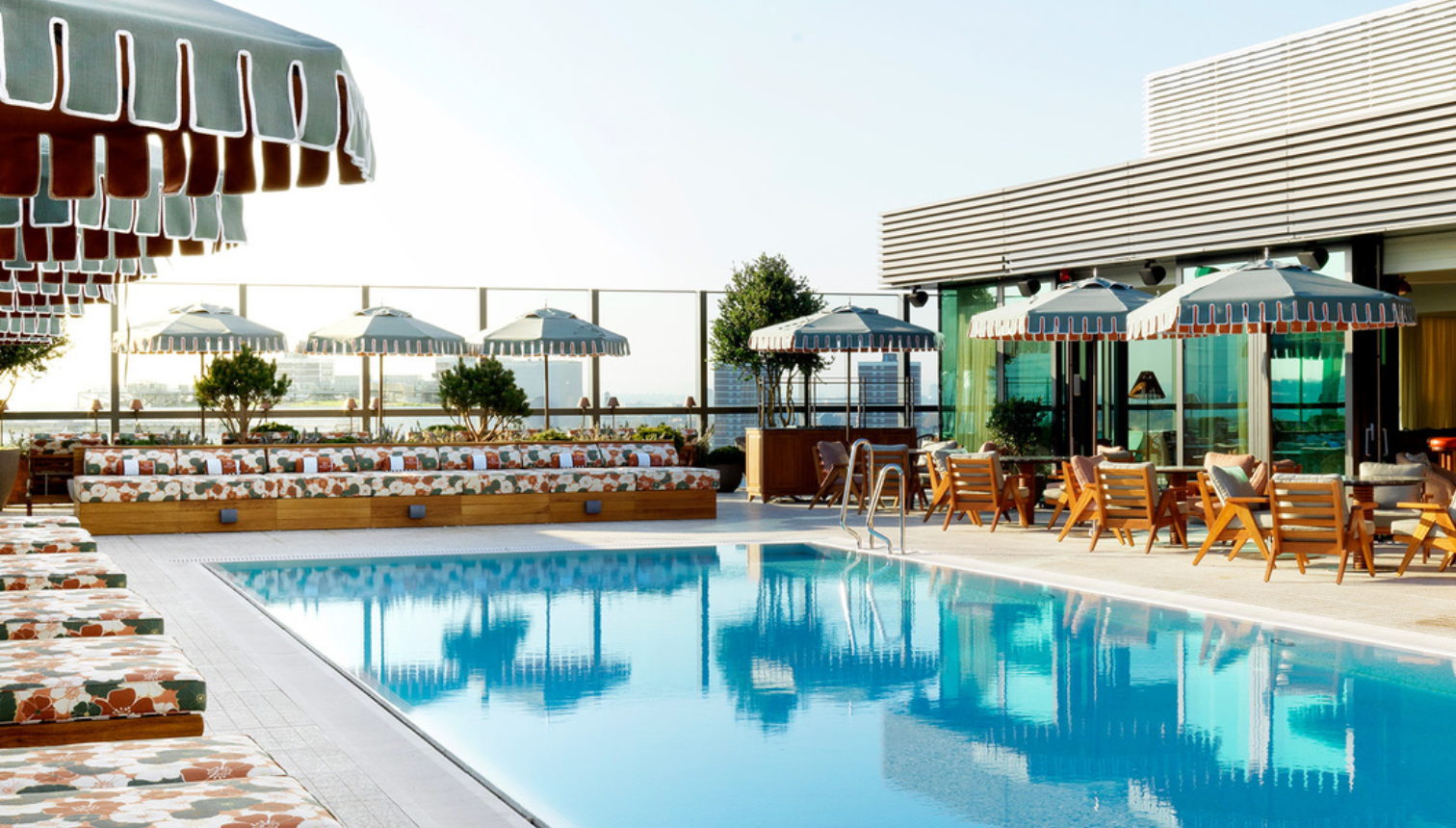 If you're part of the creative industries, Soho House is one of the finest membership clubs you can join. With membership clubs across the globe, you can become a member of a single location or get access to every "house" (and its powerful network, unique events and incredible settings). If you happen to travel a lot, this may be the perfect membership club for you.
Click Here to learn more about Soho House...
9: The Clubhouse, Buenos Aires
Fees: $750 per year
Another ideal location for the "creative type", The Clubhouse houses original works by Andy Warhol (as well as lots of other famed artists). Set in the heart of urban Buenos Aires, The Clubhouses provides year-round events for members -- including dinners by international chefs, exclusive film-screenings and regular art exhibitions. 
Click Here to learn more about The Clubhouse...
10: Blacks Club, London
Fees: $400 joining fee + $400 per year
Although membership is invitation only (with a usually very long waiting list), Blacks Club should be high on your list if you live in London (or visit often). As well as a great setting for work and meetings, they hold monthly, member-only music nights, dinners and networking events (connecting some of the most influential people in London).
Click Here to learn more about Blacks Club…
It may be a cliche to say your network is your net worth, but there's truth to it.
The more successful you become, the more priceless your time is. The sooner you realize this, and surround yourself with like-minded, successful and wealth oriented individuals… the sooner you'll reach your vision.
These 10 membership clubs offer unique access to some of the world's finest, and if one (or more) aren't on your radar… maybe they should be.