Green And Sea Green Half N Half Trendy Saree
Fashion and style always depends on good color and fantastic combination of shades and so we create best shades to enhance your beauty and personality. Add richer looks to your persona in this majestic green and sea green silk half n half trendy saree. This attire is nicely designed with embroidered, lace, resham, stone and zari work.
Product Code: 46455
Rs INR 7,165
Shop @ http://bit.ly/2p0bZQz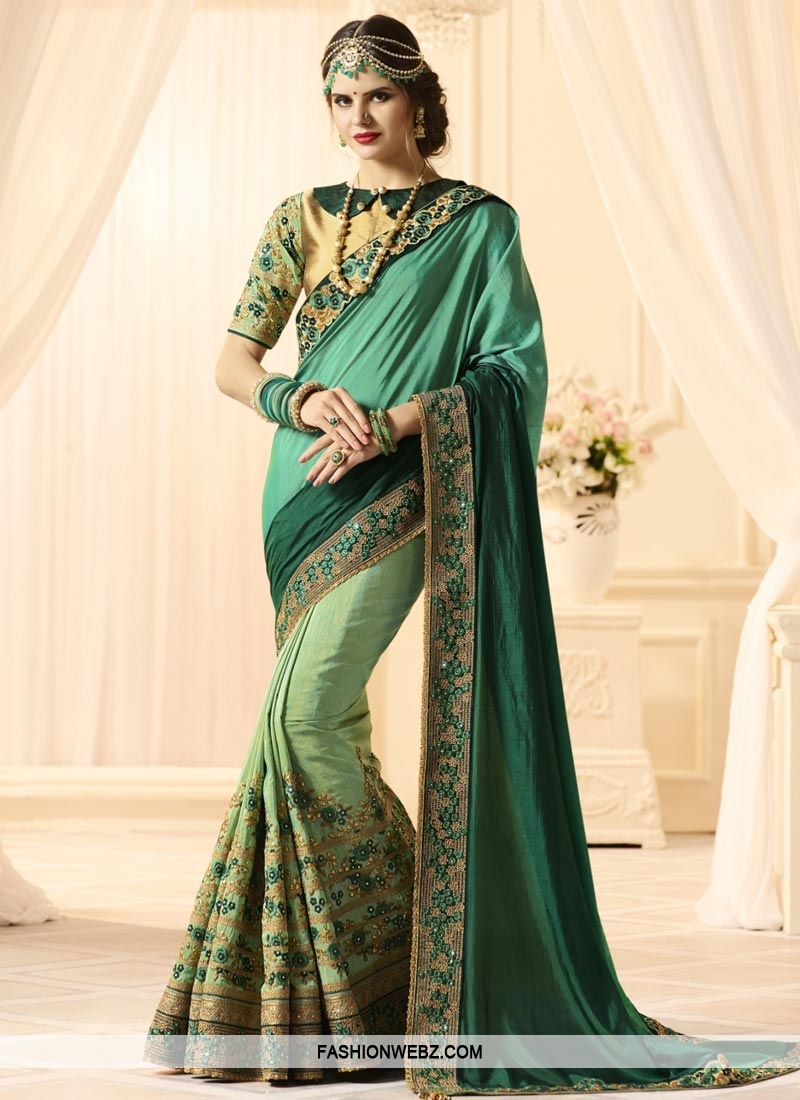 Buy Online Sarees, Indian Sarees online, Designer Sarees, Wedding Bridal Sarees, Embroidered Sarees, Bridal Wedding Lehengas, Anarkali Salwar Kameez and many more.