Scientists all over the world have engaged time and time again in discussions of what a potential natural disaster might entail and bring upon. Sadly, we have seen a more than a fair share of natural disasters in this year alone, let alone the decade. What needs to be understood is the fact that doomsday scenarios are no longer a thing of fiction – just look at all the havoc and drama the Asian tsunamis and American hurricanes have left in their path, not to mention all the earthquakes and volcano eruptions. This is why contingency plans are made on a serious government level as well as on a serious personal level.
Money makes the world go 'round, at least that's the situation as long as nations – civilization – functions. Our trading system has long since established that there is a need for a common currency. Why is almost every top tier country stacking gold and silver reserves in safe places? Well, each and every global disaster scenario, as contained as it gets, reflects disastrously upon governments and stunts their growth and development. Let us dig a bit deeper into this: what items are of greatest worth in general? Well, you'll probably agree that that which is rare is the most expensive. This is where gold and silver bars kick in – having a widely accepted commodity means still being able to trade your goods for what you existentially need. This is extremely beneficial in cases of natural disasters, due to the increase in existential uncertainty.
Containing the damage caused by natural calamities is no easy task, nor a cheap one. The financial damage to the society is not to be neglected. The hurricane Patricia which ravaged the Gulf of Mexico recently has taken 13 human lives, and left $283.2 million worth in damage. If a category 5 major hurricane can bring this level of unplanned financial loss, imagine what an even larger doomsday situation could bring upon.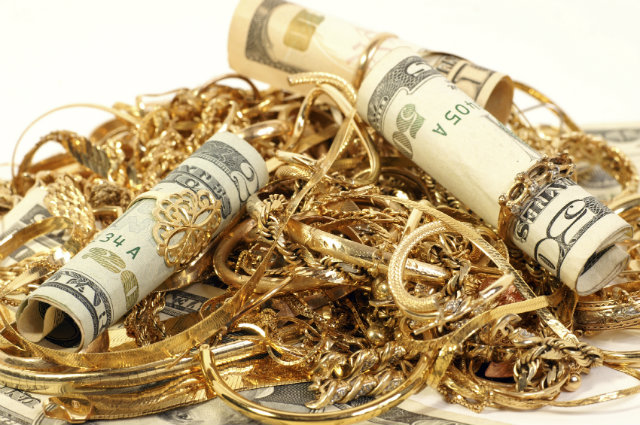 In a doomsday scenario, no government is around to dictate the currency, or its worth, so is investing in silver or gold, just for the sake of a dire need of a fallback cushion in case of global economic collapse worth it? The current scientific standpoint is that the true worth of gold and silver lies in trading security, as well as in the fact that it offers a helping hand for a country or region to stand on its own two feet yet again, in spite of disaster.
It's all about circulation with these – they never disappear into thin air. Legitimate 100 oz gold bars hold down the exact same worth in accordance to their weight. Hugely more resilient and applicable than their paper counterparts, there is a reason why this currency has been around for all these years, kept as savings for a worst case scenario, whether through family heirlooms, or as federal reserves.
If you're feeling extra paranoid, or simply have room to save you money's worth in silver or gold items, stockpiling them won't do you any harm. The best part is, these are quite good at maintaining their value, should you change your mind, you can always retrieve their full worth in no time. So go ahead and prep for that day, may it never come!
You Might Also Like