From my early teen years to my young adult years, I dealt with acne and blemishes on a regular basis. Sometimes a lot, other times just a few pimples here and there, but (regardless) it always affected the way I looked at myself. Drowning my face in makeup, I tried to hide my imperfections instead of fixing them. Being a twin (I'm the dorky one with glasses), I was always envious of my beautiful sister's glowing skin. What made her skin look so flawless? We share the same DNA, so how come I don't have unblemished skin like her?
It took me years of research, trial and error, creating the proper routine, and finding the right products and treatments to help me achieve acne-free skin. Today, I'm glad to say that I no longer envy my sister's radiant skin. After finding the precise ways to take care of my skin, I embraced my newly found confidence from the natural glow of my own skin. You can achieve this as well; just follow these easy to remember tips for more flawless and healthy-looking skin, you won't regret it.
Relaxing Never Hurt Anyone
I found that when my body was truly exhausted, it was that much harder for me to hide the huge bags under my eyes or the pimples that swarmed my face from passing out with yesterday's makeup on. Today, I dedicate at least 7-8 hours of "beauty" sleep a night to rest my face and guarantee that I will start the next day refreshed and fully energized.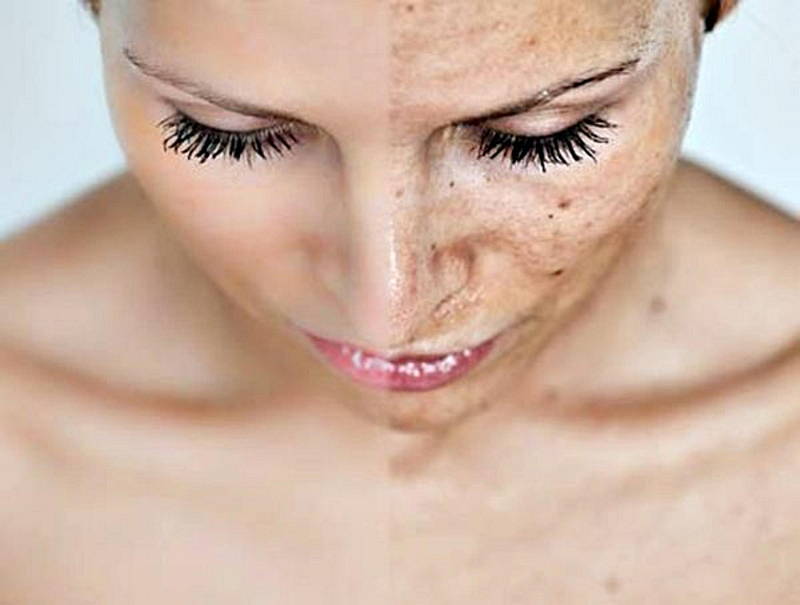 Stress, lack of sleep, and fatigue are the most common factors in unhealthy skin and overall health. You're body needs to rest and it can't do that if you're tense, drained, and not getting enough sleep. Healthy skin is gained through a serious commitment to treating your entire body good, meaning your mind and soul as well. Practicing yoga, meditating, and keeping an active lifestyle is vital in maintaining healthy skin.
Extra Fries or Exercise?
When you are aiming for clearer skin, it is crucial to understand that you are what you eat. Basically, everything you consume directly affects how your body will function. If you have indoor plants, don't you normally water them to keep them alive? The same thing goes with your skin. What you give your body is what you will get in return. If you fill your body with unhealthy food and toxins, how do you expect your skin to react? That's right, not good. To achieve flawless skin, you have to avoid eating high-glycemic foods, refined sugar, and fast food because none of these items are beneficial to any part of your body, let alone your skin.
Aim for nutritious products that will keep you energized and ready for whatever the day brings. Foods that will help skin glow are ingredients rich in antioxidants, probiotics, and omega-3 fatty acids. In addition, low-glycemic vegetables, green tea, dark berries, and leafy greens are also helpful to the health of your skin. Also, drinking plenty of water, at least 2 liters a day, is a major factor in detoxing your skin and keeping it hydrated.
Find a Routine That Works for You and Stick With It
Define your skin type (dry, oily, sensitive, etc.) and buy the appropriate products to match your personal needs. Every skin type needs the proper cleanser, toner, moisturizer, exfoliant, face mask, and cotton pads. For the best results, you should cleanse, tone, and moisturize your face every morning and every night before bed.
I found I had the best results when I exfoliated my face at least once a week; I chose Sunday nights for this so I could start Monday mornings with a fresh layer of glowing skin. I also used a facial mask once a week, usually on Wednesdays for a mid-week skin revival. Even so, never, ever, ever, ever touch your face with dirty hands! Especially when dealing with pimples, just resist the temptation to pop them, or you'll be welcoming bacteria directly into your pores. Also, from personal experience, never be too tired to wash your makeup off. You will wake up feeling gross and welcomed by your new friends, blackheads.
The Fraxel Treatment
Hands down the best option on this list, this treatment involves operating lasers to minimize the appearance of scars, fine lines, and wrinkles as well as refining the overall surface and texture of your skin. The amazing fraxel treatments in Sydney can transform dull, tired skin into rejuvenated and youthful-looking skin. With four different types of treatments (restore, peel, repair, and refine) fitting a wide range of needs, you are sure to find something that works for you.
Taking care of your skin might seem like a lot to take in, but it's easier than you think. Once you have set a regular routine, nothing can hold you back. Treat your body like a temple, and the results will show up sooner than you could have ever dreamed. So, start living healthier today, and look forward to brighter and clearer tomorrow.
You Might Also Like