As a Strategic Software Account Manager you'll work primarily with our Healthcare vertical clients to ensure that they are leveraging our software platform to its greatest degree, resulting in customer satisfaction, retention, growth, and reference-ability – and you'll do it all for some of the most recognized brands in the world. You'll identify and drive maximum adoption of TMP's platform, and identify opportunities for expanding clients' share-of-wallet, via high-value relationships with the internal account teams and/or clients. And you'll constantly push the limits of talent acquisition to change the way companies and candidates connect. 
What does a great Strategic Software Account Manager do?
The Strategic Software Account Manager provides proactive, focused attention to assigned healthcare accounts to ensure clients are receiving the maximum value. 
Oversees the key metrics of:

Usage and feature adoption
Contract renewals
Organic growth
Client satisfaction
Reference-ability

Understands the client's business strategy and business case, and works with Account Service to drive alignment between customer objectives and software impact (direct or indirect) capabilities.
Develops an actionable "success plan" to help ensure customer success and Return on Investment (ROI); delivers plan to Account Service team and maintains regular communication
Stays abreast of product enhancements and updates, constantly integrating into appropriate client plans and ensures that assigned clients leverage and adopt new software features and functionality
Solicits client feedback on product features and capabilities
Makes continual, proactive recommendations to clients on leveraging software solutions – based on company case studies, new product releases, industry best practices
Attends client calls where applicable to present recommendations
Communicates and reports on client status regularly for offices and TMP management
Coordinates applicable activities related to accounts (support entry when issues arise, team calls when shifts in strategies are recommended)
Provides input to Platform Solutions, Development and Product Management regarding offering strengths and weaknesses
Contributes to knowledge bases, white papers, webinars and other programs for capturing and sharing best practices with all clients
Requirements for consideration
Bachelor's Degree
Healthcare background, specifically around talent acquisition technologies and services.
2+ years' experience in technical account or project management, with a keen understanding of digital landscape; experience working with a technology SaaS is highly preferred
Proven background in account service and strategy related to digital software and marketing (SEM, SEO, social, mobile, display, etc.). Experience cross-selling, up-selling or cold calling is a big plus
Must have demonstrated success managing large, complex customer engagements, and an ability to understand and manage client expectations
Excellent communication skills - including great phone presence, outstanding documentation and follow-up capabilities, and exceptional grammar – are required
Must be able to take ownership of assigned clients and be comfortable working with a wide variety clients and personalities
Ability to recognize and escalate issues and risks, as deemed necessary
Ability to prioritize and manage work on critical project timelines
Must be an independent, self-starter and able to prosper in a fluid work environment
Experience working in a high growth environment
Join the global leader in talent acquisition technologies that's committed to finding new ways to leverage software, strategy and creative to enhance our clients' employer brands – across every connection point. We're looking for unconventional thinkers. Relentless collaborators. And ferocious innovators. Talented individuals who are ready to work towards solutions that transform the way employers and job seekers connect.
We are an equal opportunity employer and all qualified applicants will receive consideration for employment without regard to race, color, religion, sex, national origin, disability status, protected veteran status, or any other characteristic protected by law.
Later (Will Open Email Application)                
Work In Chicago
Check out where you could be working if you apply.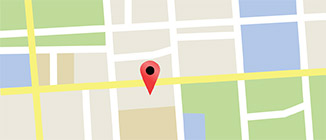 View Map                                            
Recently Viewed Jobs
                
Account Executive - Digital Advertising - Vancouver                            Vancouver, British Columbia                                    
                
Account Executive - Digital Advertising - Chicago                            Chicago, Illinois                                    
                
Director, Client Strategy - Digital Advertising - Chicago                            Chicago, Illinois                                    
                
Account Director - Digital Advertising - Dallas                            Dallas, Texas                                    
            
Related Jobs
                        
                                    Digital Account Manager - Chicago, Illinois                        
                        
                                    Director, Client Strategy - Digital Advertising - Chicago - Chicago, Illinois                        
                        
                                    Account Executive - Digital Advertising - Chicago - Chicago, Illinois                        
                
Sign up for alerts
Join our Talent Network and get TMP news and job alerts delivered to your inbox.
We understand that job fulfillment comes from job support. That's why we offer a comprehensive benefits package that includes: ●Competitive compensation package; ●21 days PTO, 10 paid holidays and your birthday off; ●Comprehensive healthcare coverage with flexible options, including FSA and HSA; ●Short and Long Term Disability coverage and Basic Life Insurance; ●401(k) Plan; ●Access to industry-leading subject matter experts; ●Local learning opportunities and company-wide meet-ups; ●Great coworkers
TMP Worldwide was established in 2006, when our senior management team and Veronis Suhler Stevenson (VSS), our private equity partner, purchased the assets of TMP Worldwide Advertising and Communications, LLC, in North America and India, from Monster Worldwide. Our vision means that we're always [...]